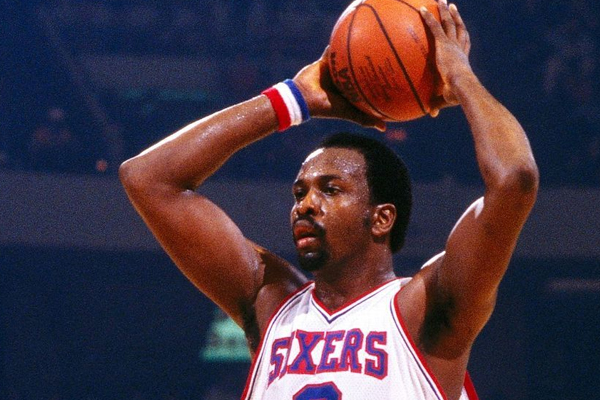 The 76ers will be honoring late Hall of Famer Moses Malone during their matchup against the Denver Nuggets on February 8th.
Not only will Moses Malone's jersey be retired during a special halftime ceremony, but a statue will also be unveiled on the "76ers Legends Walk." All fans in attendance at the 76ers-Nuggets game will receive a limited-edition Mitchell & Ness Moses Malone T-shirt.
"He was such a pivotal force in the 76ers' championship run in 1983, where he earned both NBA MVP and NBA Finals MVP honors," said 76ers president of business operations Chris Heck. "He is an NBA icon, a 76ers all-time great and we're thrilled to be able to celebrate his accomplishments by retiring his number and unveiling his sculpture on '76ers Legends Walk' in February. Our fans deserve to have this special moment to honor and recognize a player who paved the way for so many future 76ers."
Moses Malone, a three-time NBA MVP, 13-time All-Star (12 times in NBA, once in ABA), 2001 Hall of Fame inductee and member of the 50 Greatest Players in NBA History, passed away from cardiovascular disease on Sept. 13, 2015 at the age of 60. He first played with the 76ers from 1982-86, averaging 23.9 points, 13.4 rebounds, 1.5 blocks, and a steal per game. He later returned to the 76ers at age 38 for his penultimate season in 1993-94. In 1998, the Houston Rockets retired his No. 24 jersey that he wore with the team from 1976-82.
Malone will join Allen Iverson, Dolph Schayes, Julius Erving, Maurice Cheeks, Wilt Chamberlain, Hal Greer, Bobby Jones, Billy Cunningham and Charles Barkley as players with their numbers retired.