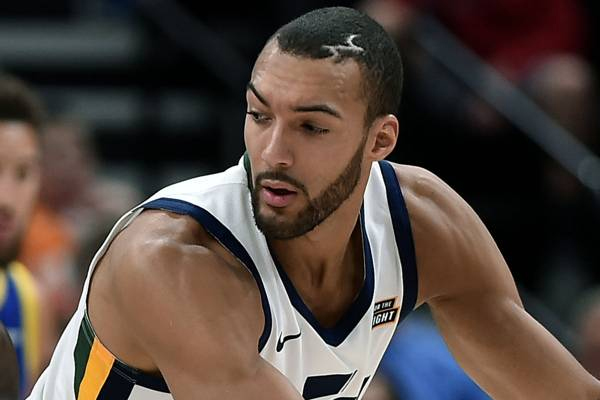 Two days after being fined for criticizing the refs, Utah Jazz center Rudy Gobert was ejected from the game early in the first quarter.
Gobert, upset over getting a second foul in the first quarter, smacked a bottle off the scorer's table. He was then called for a technical foul but continued to yell at the refs on his way to the bench and was ejected.
Rudy Gobert got ejected less than 3 minutes into the game… pic.twitter.com/ZXqaXklXHW

— Bleacher Report (@BleacherReport) December 7, 2018
"I just came in to try to play basketball," Gobert said. "Fouls were called, and I had a stupid reaction. I think I can blame myself more than anything for that one."
"Just frustration, I think a lot of frustration. I've got to be smarter. It didn't cost the team tonight, but it can cost the team, losing me in the first quarter. It's not the smartest thing to do."
Gobert is the only player ever ejected in the first three minutes of a game over the past 15 seasons.