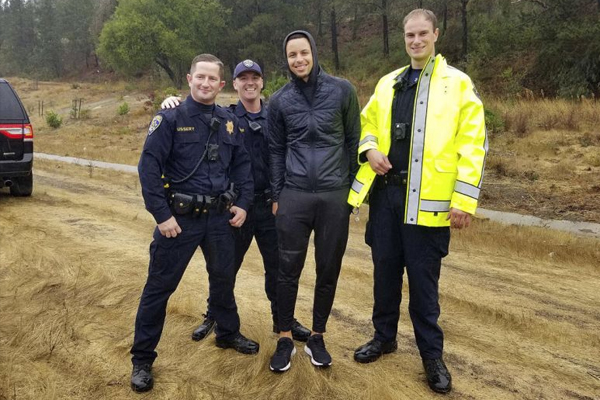 Warriors star Stephen Curry appears to be uninjured after being involved in a three-car crash Friday. Dashcam video obtained by TMZ shows the crash that took place on Highway 24 in Oakland.
The video is from the dash camera of a driver traveling the opposite direction in Oakland.
A California Highway Patrol said Curry was hit twice as one car went across all traffic lanes and clipped Curry who spun out of control and was then rear-ended by another car.
Everyone involved appears to be OK, but there is damage to Curry's Porsche.
The CHP spokesman said weather likely played a factor in the crash as it has been raining.
Curry took to Twitter after reporting to the Warriors facility that morning.
Don't need any reminders but All the Time God is Great and God is Great all the time! Appreciate all the texts.

— Stephen Curry (@StephenCurry30) November 23, 2018