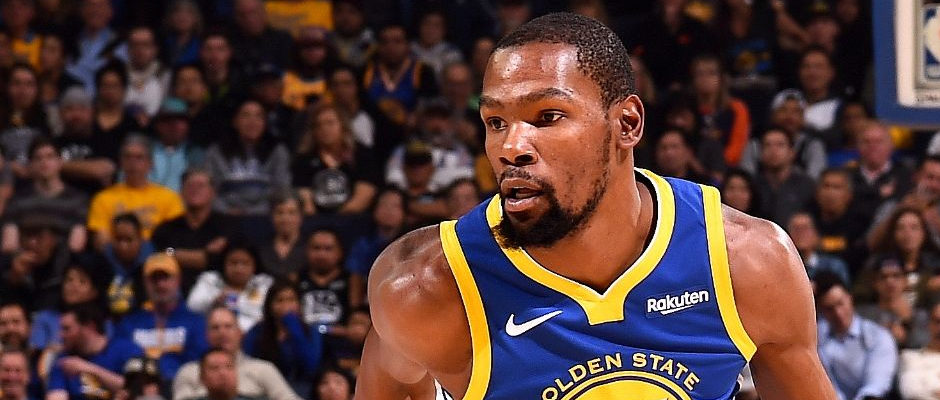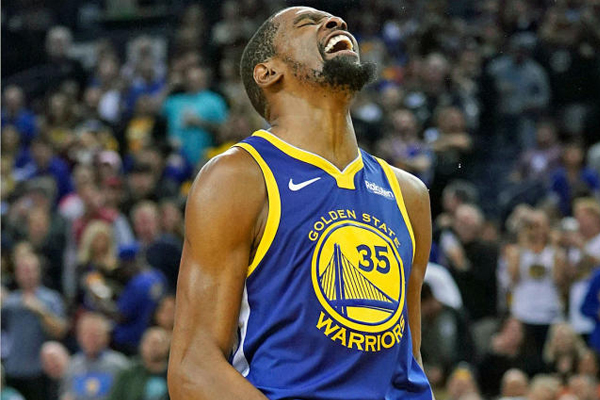 Kevin Durant scored a season-high 49 points on Monday to lead the Golden State Warriors past the Orlando Magic, 116-110. It was the third straight win for the Warriors and the second consecutive 40-plus point game for Durant.
Golden State trailed by as many as 18 points, but came all the way back thanks to Durant and Klay Thompson, who scored 29 points. Nikola Vucevic led the Magic with 30 points and 12 rebounds, while Terrence Ross added 28 points.
The past three games, Durant has scored 125 points and Thompson 91.
Durant became the seventh player in Warriors history to post consecutive 40-point games – along with Rick Barry, Wilt Chamberlain, Curry, Antawn Jamison, Purvis Short and Thompson.
But even after that historic performance, Durant was frustrated:
"I still missed 17 shots," Durant said. "Tricked off a 50 piece. I felt like I had some shots that I wish I could have made last game and this game. … So I wish I could have made more shots and I'm pretty sure all my teammates felt that way."
Now the Warriors get set for a Thursday showdown against the Toronto Raptors. A matchup that could easily be a preview of the NBA Finals.