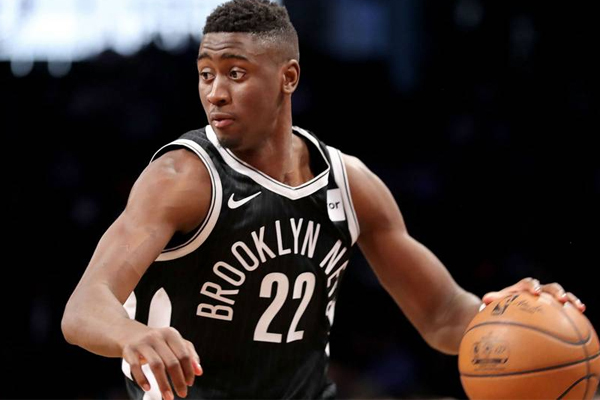 After suffering a horrific fall against the Timberwolves, Brooklyn Nets Caris LeVert has been diagnosed with a dislocated right foot.
Luckily for the Nets, LeVert will not require surgery and is expected to return this season.
Team orthopedist Martin O'Malley said LeVert had "moderate" ligament damage.
"Fortunately, tests performed this morning revealed that there are no fractures and only moderate ligament damage. While the optics of this injury may have appeared to be more severe, surgery will not be required."

"Caris will begin a period of rehabilitation with the Nets' performance staff, following which he is expected to return to full strength and resume all basketball activities without any limitations this season."
Levert was taken off the court on a stretcher and sent to a local hospital for evaluation.
Through 14 games, LeVert is averaging 18.4 points, 4.3 rebounds, 3.7 assists and 1.2 steals in 29.7 minutes.
The Ohio native was in the midst of a breakout season with Brooklyn, becoming a full-time starter at small forward after starting only 10 games last year. He was averaging a team-high 18.4 points along with 4.3 boards and 3.7 assists through 14 games.