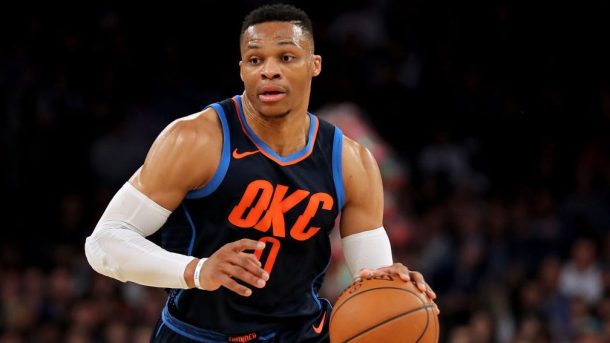 Russell Westbrook will miss the entire preseason and likely the first few games of the regular season after undergoing an arthroscopic knee surgery on Wednesday.
Russell Westbrook underwent arthroscopic surgery on his right knee today after feeling some stiffness in the last week. It's a preemptive "maintenance" procedure. He'll be re-evaluated in four weeks, which could force him to miss the preseason.

— Royce Young (@royceyoung) September 12, 2018
While not a huge issue in reality as missing a couple games to start the season shouldn't greatly affect the Thunder's season, any time a star player starts to need procedures like this on their knees due to pain or stiffness, especially as they are about to hit 30 (he turns 30 on November 12), that is some cause for concern for a fan base.
That concern may be heightened considering the sort of aggressive, explosive and physical style that Westbrook plays at all times which is likely taking a toll on his body on a nightly basis.
This shouldn't be a big deal, but many (myself included) have worried that Westbrook may not have the longevity of some of his peers because of his style of play and how it may be conducive to breaking down earlier.
This is the fourth procedure Westbrook has had on the right knee, but the first since the collision with Patrick Beverley in the first round of the 2013 NBA Playoffs.
While it shouldn't have too much bearing on Westbrook's season, the organization is hoping that this isn't a harbinger of things to come after Westbrook's five-year, $205 million extension is kicking in starting with the 2018-19 season.