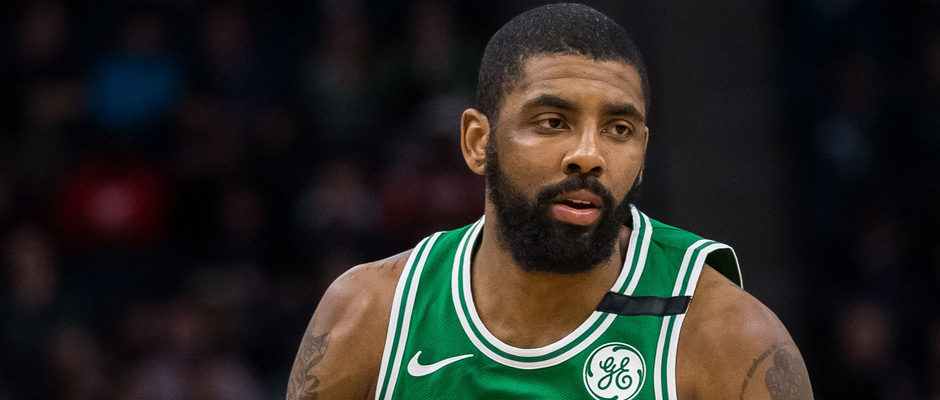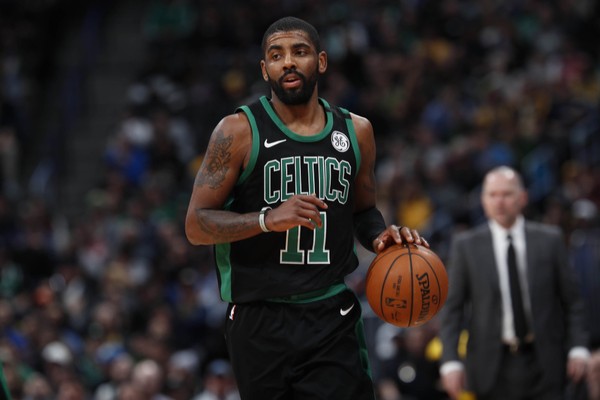 Who ordered more Kyrie Irving-to-the-New York Knicks rumors?
While appearing on the Bulls Talk podcast, NBC Sports Boston's A. Sherrod Blakely dropped a little bit of intel on how hot the Knicks are for the Boston Celtics' All-Star floor general. Spoiler alert: New York wants him bad.
Here's what Blakely said, via ProBasketballTalk's Dan Feldman:
I can tell you right now, the New York Knicks, he is their No. 1 target. I've spoken with people within that organization. They have made it absolutely crystal clear to me that, if they had their pick of guys that are going to be in the free agent market this summer, Kyrie would be their first, second, third and fourth choice.
This doesn't really come as much of a surprise. The Knicks should be able to eke out max space next summer, and they're notoriously star-obsessed. What this doesn't really speak to is their intentions.
Are they super low on Frank Ntilikina, Emmanuel Mudiay and Trey Burke, the latter two of whom will be free agents next summer? Is this more a situation of them targeting who they believe to be the most gettable big name? Do they think that Irving will draw in Jimmy Butler or Kevin Durant, and that they will subsequently be able to carve out the cap space necessary to sign two max stars?
Maybe a little bit of everything is playing into this. Either way, the Knicks shouldn't bank on Irving bolting Boston for The Big Apple. The Celtics are going to be good. Like, really good. Leaving that situation would be weird if they're prepared to offer the five-year max. And if it does look like Irving will try leaving, don't put it past Celtics general manager Danny Ainge to trade him prior to February's deadline.