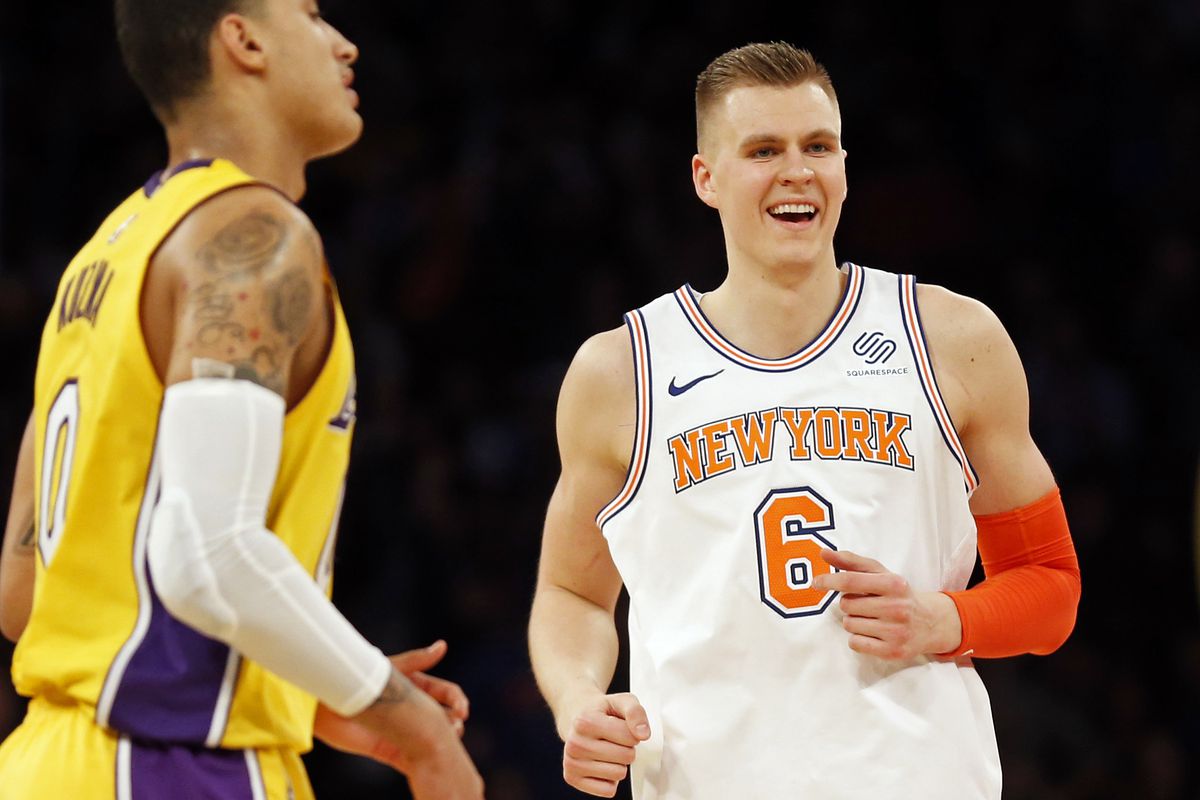 Even with his ACL injury in mind, Kristaps Porzingis seems like a near-lock to field max-contract offers as a restricted free agent next summer. If you're the New York Knicks, then, you might as well sign him now, while he's injured and potentially willing to accept a discount, right?
Not exactly.
New York's front office has made it clear they won't rush his return or next contract, per the New York Daily News' Stefan Bondy:
There is no rush to get Kristaps Porzingis back on the court or sign him to a contract extension.

That was the sentiment relayed Thursday by the Knicks front office, including president Steve Mills, who said there remains no clarity on when his star forward will play again.

"There are a series of tests that are taking place to see exactly where he is in his rehab, and as he hits certain milestones we'll continue his rehab process all towards the direction of when he feels 100 percent comfortable, when we feel 100 percent comfortable," Mills said. "We're not taking any risks with him."
 It makes all the sense in the world for the Knicks to wait on a Porzingis extension. And this would hold true even if he were 100 percent healthy.
Inking him to a max deal puts him on the books for about $27.3 million next season. If they wait to sign him this summer, they get to carry his cap hold of $17.1 million, which affords them more than $10 million in extra wiggle room when pitching other free agents. After they've gone about their business, they can then go over the cap to re-sign their incumbent star.
For the Knicks to deviate from this plan, Porzingis would have to be willing to sign for his cap hold or less—which isn't happening. It's too far below the max, and again, some team's bound to shell out max or near-max money for him irrespective of whether he plays this year.
None of which really matters. There could be some residual tension from Phil Jackson's tenure, but so long as team president Steve Mills and general manager Scott Perry have assured Porzingis they'll take care of him in 2019, there's no real risk to delaying his payday. If anything, it shows the Knicks are operating with foresight and savvy they've seldom showed in the past.