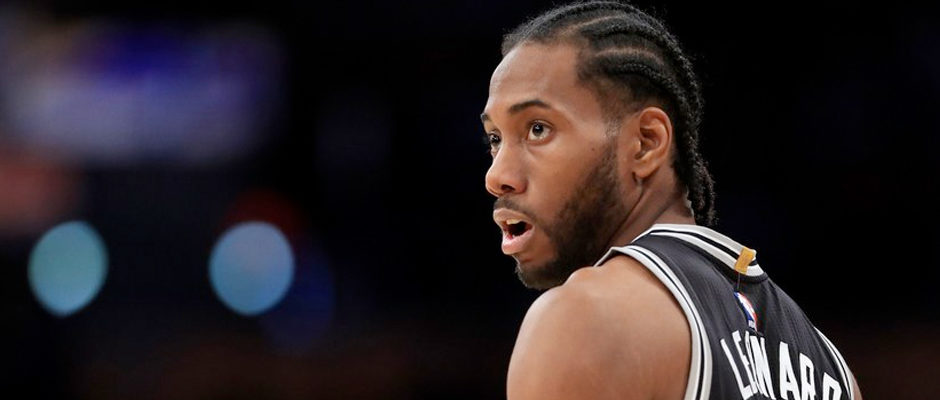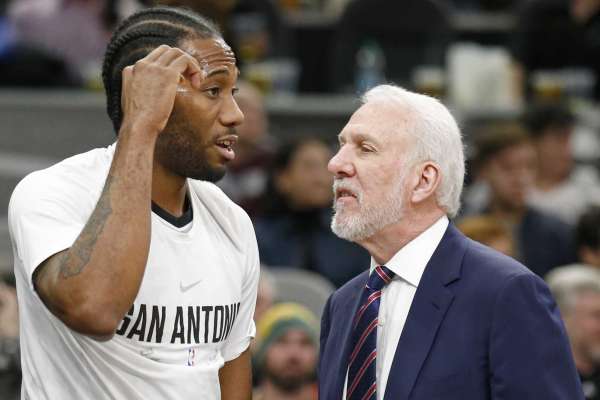 It seems Kawhi Leonard and the San Antonio Spurs are going to be just fine—for real this time.
According to the San Antonio Express-News' Jabari Young, head coach Gregg Popovich is expected to sit down with his franchise cornerstone sometime this week, with a decision on whether to sign Leonard to a supermax extension coming shortly thereafter:
The trade chatter involving Kawhi Leonard has cooled off over the last few weeks, with some around the NBA surprised it gained significant traction in the first place.

And now, the healing can commence.

With the NBA Draft approaching, the Spurs are attempting to settle in-house business first, starting with Leonard. League sources tell the Express-News head coach Gregg Popovich and Leonard are trying to schedule a meeting, possibly this week, to discuss any issues or concerns Leonard may have, and hopefully come to a decision on offering Leonard the five-year, $219 million supermax extension he is eligible to receive.
This jibes with what Basketball Insiders' Steve Kyler also heard from his own sources:
I had dinner with someone close to Kawhi last week – word is he is completely fine with the situation, expects to sit with the Spurs and hammer out an extension. There are clearly things to talk about, but his side isn't looking for the door. https://t.co/Tib3IjeqCk

— Steve Kyler (@stevekylerNBA) June 11, 2018
Successful reconciliation between the Spurs and Leonard has long been the most likely outcome. Popovich salvaged the team's relationship with LaMarcus Aldridge last summer. Doing the same with Leonard is arguably easier, because they've been together longer, so there's more goodwill built up between them.
Plus, if the Spurs are actually willing to hand Leonard a five-year designated veteran extension worth more than $200 million, then you can forget about all the previous trade rumors. No way, no how, does he turn down that money after missing most of 2017-18 with a right quad injury. That financial security would mean everything to him.
Sure, maybe the two sides then re-explore a trade months down the road. As far as the start of next season goes, though, it's looking like Leonard will be wearing San Antonio black and silver.