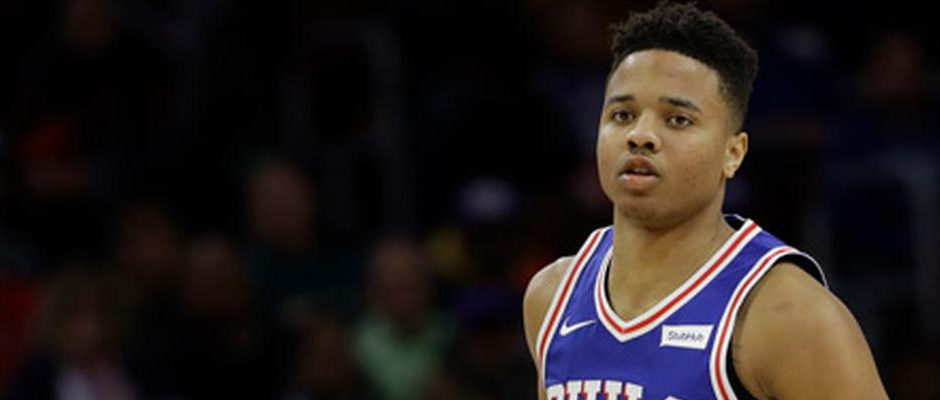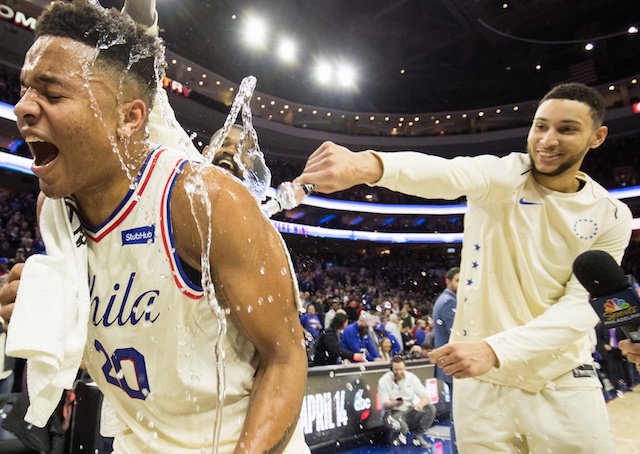 What an unexpected and interesting way to finish what has been the most unexpected and bizarre season for a No. 1 pick in NBA history.
Markelle Fultz made history in a good way on Wednesday night in the 76ers 130-95 trouncing of the Bucks to clinch the No. 3 seed. He became the youngest player in NBA history to register a triple-double in a game.
Historic game for Markelle Fultz! ?#TrustTheProcess pic.twitter.com/ijttIaygQV

— NBA TV (@NBATV) April 12, 2018
Fultz bested the mark of No. 2 pick Lonzo Ball who had multiple triple-doubles in his rookie season.
Fultz finished with 13 points, 10 rebounds and 10 assists in the game and appears to having regained much of his groove back (just like Stella) at the right time for a scorching hot 76ers team as the enter the 2018 NBA Playoffs.
For how poor of a rookie season Fultz had, he can wash a lot of that away with a good postseason if he can play well and help the 76ers make a deep run in the eastern conference.
As insane as it feels to type this, the 76ers may have as good of a chance as any to make the NBA Finals this season.