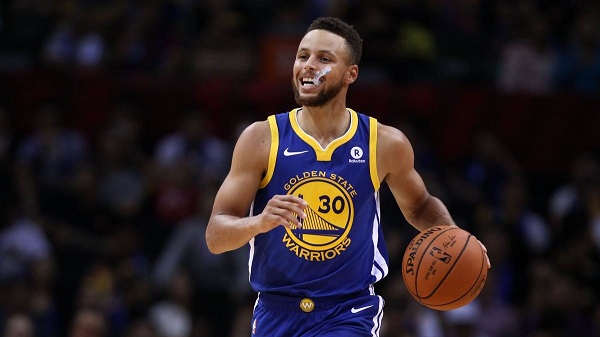 The Golden State Warriors have picked up where they left off last postseason, winning their first three games of their seven-game series against the Spurs with ease and seemingly coasting to the second round of the playoffs.
Then enter former MVP Steph Curry back into the lineup right? Not so fast.
According to a report from Marcus Thompson of The Athletic, Curry may not be as close to returning to the court as people may think.
"Curry is still not close to playing as he recovers from a Grade 2 MCL sprain. The two-time MVP will be evaluated Friday but isn't in the final stages of his rehabilitation."
While the Warriors are treading along just fine in the 1st round, awaiting them in the 2nd round more than likely is a scorching-hot Pelicans team with a dominant center in Anthony Davis and maybe the best perimeter defender in the NBA at this moment in Jrue Holiday.
The longer Curry sits, the harder it will be for him to get his legs and rhythm back were he to miss the majority of the Warriors 2nd round series. If or when the Warriors advance, having a rusty Curry for a likely showdown with the Rockets in the western conference finals could spell trouble.
Curry's initial prognosis for his MCL sprain was four-to-six weeks, the six week mark would land him with a return date of May 4, which would likely be around Game 3 or so of a 2nd round series.