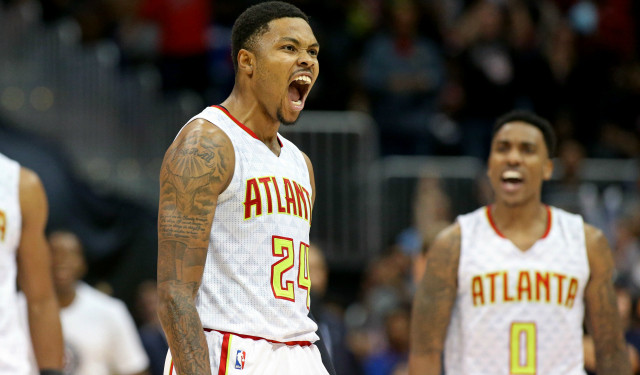 The Pelicans injury issues have crept up yet again as DeMarcus Cousins season ended last Friday night with a torn Achilles.
They are still currently sitting in the No. 7 spot in the western conference at the moment though at 27-23 (0-2 since Cousins went down), and they are still fully committed to making it to the playoffs this season to appease Anthony Davis and provide some excitement for a lukewarm fan base at best.
That means pooling together your assets (which aren't many) in order to acquire a difference maker who can provide a boost.
The Pelicans were reportedly on the doorstep of acquiring Nikola Mirotic in the past few days, which would have been an ideal fit offensively alongside Anthony Davis with his elite ability to shoot the three ball at 42.9% this season. The deal fell through because of the Pelicans refusal to commit to a long-term deal with Mirotic beyond this season though.
According to a report from Mitch Lawrence of the Sporting News, the Pelicans are on the lookout for some help on the wing as well:
"If not, the Pels have also been linked to the Hawks' Kent Bazemore and the Lakers' Jordan Clarkson. Hornets forward Nic Batum is too rich for their blood with his mega contract (three years to run at around $77 million)."
Bazemore would bring much needed length, athleticism and defensive ability to a Pelicans sorely lacking those skill sets from their wing players. Clarkson would instantly be the Pelicans third scoring option alongside Davis and Jrue Holiday and could infuse them with another guy who can create his own offense, something they don't have a lot of.
If I were the Pelicans there is one guy I would pursue in the next week: Lou Williams.
Williams is having a career year and could absolutely be their go-to player in tense moments and provide the boost the Pelicans need in order to make and become a tough opponent in the postseason.