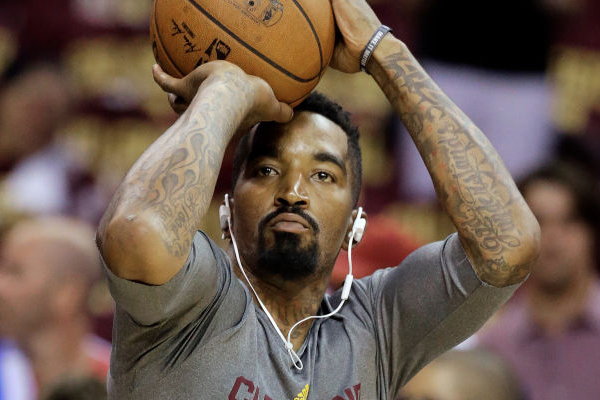 For the first time since undergoing thumb surgery in December, J.R. Smith practiced with his Cavalier teammates on Wednesday. He was no doubt rusty and will likely take some time to get his wind back. But he seems to have healed far enough ahead of the playoffs in order for him to find his groove. That's the silver lining in all of this.
When he returns to the court, he may have to battle for minutes with the newly acquired sharpshooter, Kyle Korver, who has had some strong games in his new uniform. Not to mention Deron Williams and Derrick Williams, too. This is a good problem to have to Ty Lue.
Smith is questionable for Thursday, but should be on the court soon enough.
J.R. Smith returned to the practice floor on Wednesday afternoon, being cleared for full activity.

"It feels good," Smith said before hopping on a plane for Detroit. "I finally got my first practice in, full practice, so it feels good."

Smith, who has been sidelined since Dec. 20 with a fractured right thumb, is listed as questionable for Thursday night's game against the Pistons.
H/T: cleveland.com