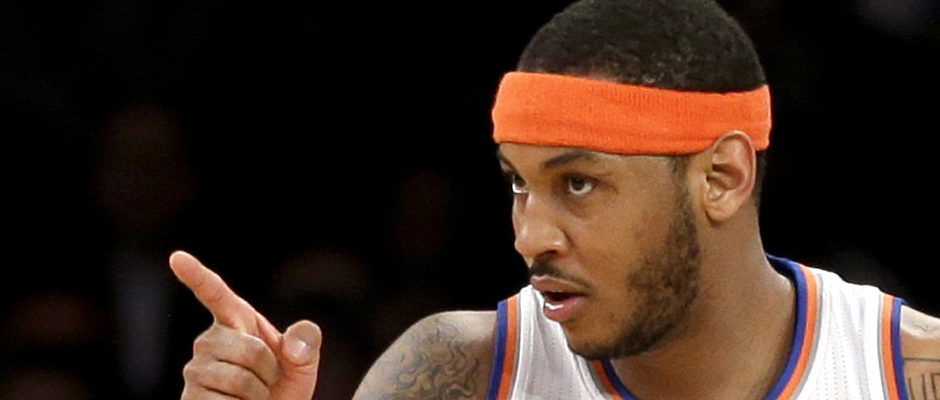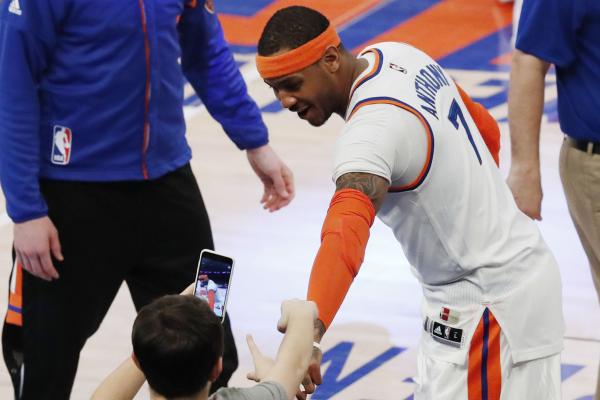 This season, of all seasons, has to be enough for Carmelo Anthony to finally waive his no-trade clause and part ways with the New York Knicks over the summer, right?
Right. Probably. Well, possibly. Maybe.
As the Knicks' future continues exist in perpetual ambiguity, Anthony's fate with the team feels destined to end in a trade, perhaps this offseason, once team president Phil Jackson (yet again) makes it clear he's intent on rebuilding and moving away from the player he signed to a five-year deal in 2014. But Anthony, for his part, doesn't sound so read to quit, per The Record's Steve Popper:
And does he wonder if it will ever happen with the Knicks after all of the rebuilds orchestrated by Phil Jackson – the latest one expected to build a contender with veteran talent brought in?

"Honestly, I think about it a lot," said Anthony, who had 16 points as the Knicks trailed by as many as 25 points Monday. "I try to put everything into perspective. I think about it. I think about (New York). I think postseason. I think about my teammates. I just think about everything. It's not just one specific thing that I think about. I think about it a lot. I try to put everything into perspective. I try to hear other people's advice, other people's take on it. But at the end of the day it's on me."
If Anthony wants to win, the logical step is for him to approve a trade to a legitimate contender, regardless of whether said contender employs LeBron James or Chris Paul. Why stay with the Knicks, even if he has the option of finding his own home during the summer of 2018?
But, at the same time, with the Golden State Warriors and San Antonio Spurs looming, maybe Anthony would rather lose in New York, sort of his own terms in the sense he's chosen to stay, rather than chase a title as an unlikely dark horse with the Clippers. The Cavaliers and maybe the Boston Celtics are the only teams that give him a genuine shot at rivaling Golden State and San Antonio. If he can't get there before becoming a free agent, there's a real chance he begins next year in orange and blue.