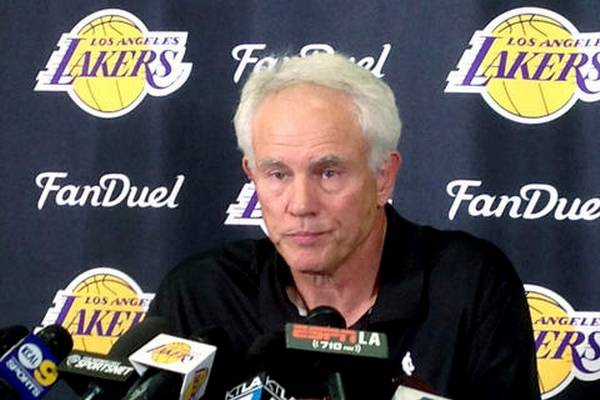 When the Los Angeles Lakers brought Magic Johnson into the fold a few weeks ago, who knows what their long-term intent was. It was evident from the very beginning that Magic wanted an elevated level of control in the team's front office. He was not bashful about that assertion even though the team never publicly co-signed that.
But, I guess you can say the Lakers are willing to grant Magic some control within the organization, as the team has fired GM Mitch Kupchak and VP of basketball operations, Jim Buss (who was fired by his sister, Jeanie). Magic Johnson will lead basketball operations, while the team looks to hire a GM.
Lakers legend Magic Johnson is now the team's president of basketball operations.

"Today I took a series of actions I believe will return the Lakers to the heights Dr. Jerry Buss demanded and our fans rightly expect," Jeanie Buss said in a statement. "… Effective immediately, Earvin Johnson will be in charge of all basketball operations and will report directly to me."

Kupchak was in his 30th season working in the Lakers front office, and had been involved with the organization in some capacity since 1981. He was the Lakers' general manager for 17 years, the longest active streak in the NBA until today, and was the architect of two championship teams in 2009 and 2010.
H/T: LA Times