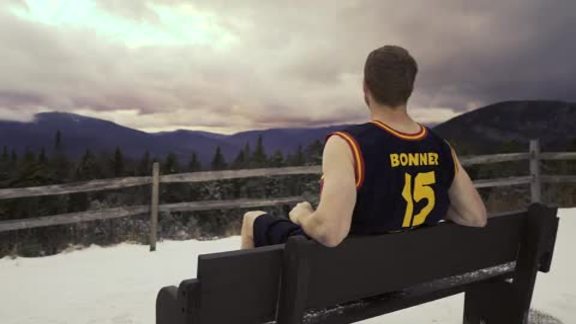 Matt Bonner played 12 NBA seasons averaging 5.8 points and 3.0 rebounds per game and serving as the bit player for a championship caliber Spurs team for a decade.
He also has occupied the ratified air as the comedically non-athletic (by NBA standards) goofy white guy with red hair that is a beloved bench warmer and illicited such nicknames as the Red Rocket, Red Mamba and Sandwich Hunter (seriously look at basketball reference.com).
Bonner has really only been surpassed potentially in loveable, goofy white guy benchwarmer status by fellow recent retiree Brian Scalabrine.
Bonner is aware of the odd reality of NBA fan hood he inhabits and decided to announce his retirement to all of his fans in a fittingly bizarre way, by submitting a corny and over the top retirement video and story through the Players Tribune.
Behold the retirement of the Red Mamba…
Please enable Javascript to watch this video
It is a sad day in the NBA, as we have now entered the post-Mamba world where there is no Black, White or Red Mamba to cheer for.
The last mamba, Matt Bonner retired today. Who you got? ? pic.twitter.com/kGePyBhOYK

— Bleacher Report (@BleacherReport) January 6, 2017
The world needs a new benchwarming, self-deprecating and sarcastic goofy white NBA player to believe in. Who will it be?