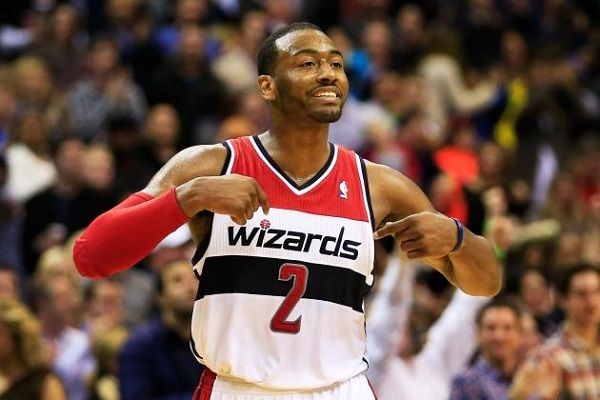 Back in May, the Washington Wizards announced that All-Star point guard John Wall underwent a pair of procedures on both his left and right knees. It was weird and unsettling.
But, fortunately for Wizards fans, they needn't worry anymore. Well, they needn't worry as much.
Owner Ted Leonsis says that Washington's floor general will be good to go for next season, per Todd Dybas of the Washington Times:
Leonsis says Wall is expected to be healthy for camp and is ahead of schedule in recovery from knee surgeries.

— Todd Dybas (@Todd_Dybas) June 2, 2016
This is good news. Obviously.
Neither of the surgeries, one of which was of the arthroscopic persuasion, John Wall underwent are considered particularly serious. He is still only 25 years old and shouldn't be forced to endure any long-term repercussions.
That he will be ready for training camp and to start next season is huge. The Wizards were statistical disasters without him on the floor this past season, according to NBA.com. They will have cap space to deepen the roster this summer, even if they plan on keeping restricted free agent Bradley Beal, but Kevin Durant isn't walking through that door. No other superstar is on the way, either.
All of which increases the importance of John Wall, the crafty playmaker and sometimes-defender with an improving jump shot. Any chance the Wizards have of regaining their status as Eastern Conference threats begins and ends with him. So to hear that he's ahead of schedule in his rehab isn't just obvious it's good news.
It's much-needed great news.