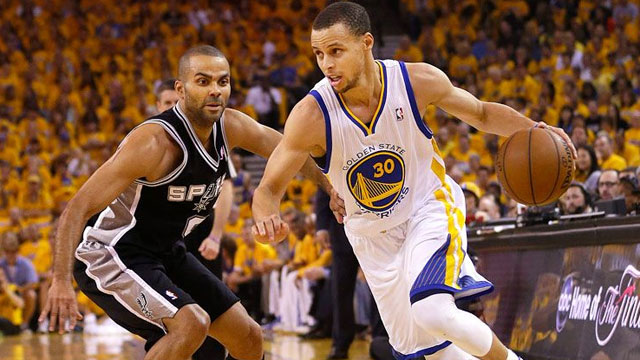 According to ESPN Sports Business Reporter Darren Rovell, American Express and AMC theater in the Bay Area will show a live 3D screening of the Spurs-Warriors game on April 7.
AMEX having a live screening of Warriors-Spurs at a Bay Area IMAX, 1st live streamed sporting event in US at an IMAX pic.twitter.com/SDCg7Peqrz

— Darren Rovell (@darrenrovell) March 31, 2016
According to Rovell this event is the first of its kind and is only for American Express card holders.
This may be your best bet to enjoy the game and feel like you are a part of the action. According to StubHub standing room only tickets are already going for more than $200 a piece.
This is a highly creative and exciting idea. You will be able to feel the stubble on Gregg Popovich's beard and have Steph Curry sprinting right before you as he nails a three pointer in your face.
We'll see if this sort of event will catch on. I could see it being very profitable for certain theaters in some markets, especially for bigger events like the Super Bowl, NBA Slam Dunk Contest or even a big MMA fight.
Time will tell if this is the wave of the future or a just a failed experiment that doesn't become a trend.