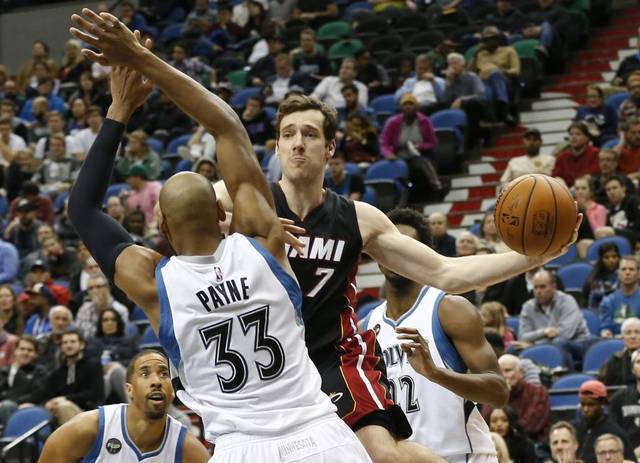 The Miami Heat made history last night during their 96-84 victory over the Minnesota Timberwolves by having five left handed players on the court at one time.
This was the first time this has ever happened and the lineup featured Goran Dragic, Tyler Johnson, Justise Winsow, Josh McRoberts and Chris Bosh.
Confirmed: Heat having five left-handed shooters on the floor at one time is an NBA record that will never be broken.

— Tim Reynolds (@ByTimReynolds) November 6, 2015
RT @Marco_Romo: Miami just had 5 lefties on the court. Dragic/Bosh/Winslow/McRoberts/Johnson. Your wish granted @ESPNSteinLine (NEW No. 1)

— Marc Stein (@ESPNSteinLine) November 6, 2015
Miami Heat have five left handers on the court right now vs Minnesota #leftovers

— John Buccigross (@Buccigross) November 6, 2015
The Sun Sentinel wrote a story before the season breaking down the unusual number of left handed players the Heat feature this season, including this hilarious quote from Goran Dragic:
"We're kind of mutants," Dragic says in the article. "We do it differently"
See the full article here:
http://www.sun-sentinel.com/sports/miami-heat/sfl-miami-heat-left-handers-s101115-story.html
Fun fact: Only 12 percent of the world population is left-handed and according to a survey done of NBA players earlier this year, only 8% of NBA players are left handed.