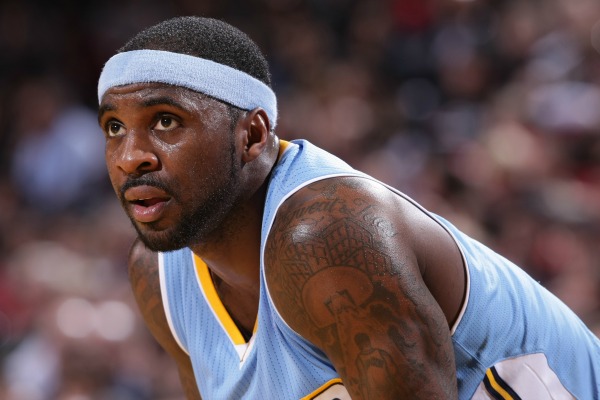 Ty Lawson's future with the Denver Nuggets doesn't look good.
Admittedly, neither does his trade value.
After getting arrested in Los Angeles for driving while under the influence in the wee hours of Tuesday morning—his second DUI offense in less than six months—Lawson is no longer a trade commodity. He's an off-court liability, and even though he has star-level offensive numbers, and even though he is owed a very reasonable $25.6 million over the next two seasons, the Nuggets will be hard-pressed to find a taker for his services.
This apparently was true even before his latest run-in with the law. Per various reports, the Nuggets were apparently shopping Lawson like crazy ahead of the trade deadline, and before the NBA draft, and after the draft. They didn't find him a new home then and, as Yahoo Sports' Adrian Wojnarowski relays, are unlikely to find him one anytime soon:
Few teams had Ty Lawson trade interest, but were waiting on Denver to lower cost. His value's cratered now. He needs to deal w/ his issues.

— Adrian Wojnarowski (@WojYahooNBA) July 14, 2015
Woj's colleague Marc J. Spears offers some additional perspective on Lawson's plummeting trade value:
The Nuggets were asking for a first-round pick and a young player for Lawson in trade talks just days prior to his latest arrest, one league source said. Even prior to Lawson's latest arrest there was little to no interest from teams, another source said.

The Nuggets did draft point guard Emmanuel Mudiay, who has been one of the top rookies during the summer league. Denver also signed veteran point guard Jameer Nelson. Time will tell where Lawson fits in.

"Good luck trading Ty now," one NBA assistant general manager said. "They might as well keep him and hope he eventually raises his value back up."
Keeping him, it seems, is indeed the Nuggets best course of action. As far as other teams are concerned, Lawson is damaged goods, and most interested parties, assuming there are interested parties at all, won't want to risk giving up assets and money for a player whose off-court lifestyle could one day adversely impact his play on the court.
The upshot here is remaining in Denver won't necessarily be good for Lawson's career. Unless the organization is committed to him and believes he can turn things around, it's a questionable fit. Emmanuel Mudiay and Jameer Nelson are already in tow, and Lawson's relationship with the franchise can be described as tenuous at best.
And, right now, Lawson needs to get his life together first and foremost. Sympathy is limited in these cases, but a social worker who is not affiliated with Lawson or anyone close to him in any way says that two DUI offenses in a span of six months is usefully evidence of a greater problem than just poor decision-making.
Lawson, then, needs to be somewhere, playing for a team, that's conducive to him rebuilding his image and, if necessary, his life.
Are the Nuggets that team?
Out of necessity—read: a nonexistent trade market—they may have to be.