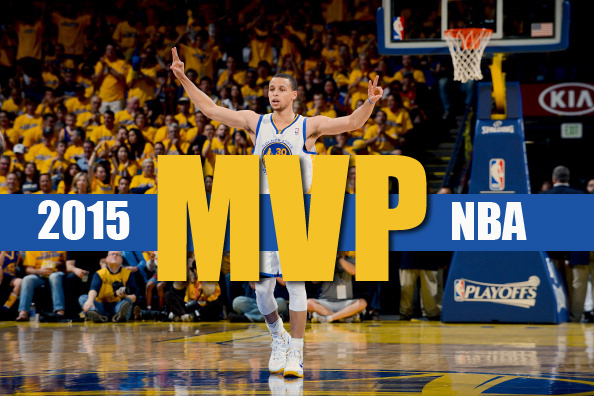 This year's MVP race has got to be one of the closest that we've ever seen. All the candidates deserve to win the award, but unfortunately, there can only be one winner.
And the winner is the Golden State Warriors' All-Star point guard Stephen Curry, according to Monte Poole of the CSNBayArea.com:
Warriors guard Stephen Curry will be named the NBA's Most Valuable Player, according to multiple league sources in recent days.

Official announcement will come this week, sources said, likely on Monday between Games 1 and 2 of the Western Conference semifinals series between the Warriors and the Memphis Grizzlies.
This is not official yet. But it's definitely not a surprise at all.
Curry, 27, managed win over James Harden of the Rockets, Russell Westbrook of the Thunder, LeBron James of the Cavaliers, Anthony Davis of the Pelicans, and Chris Paul of the Clippers .
He led the Warriors to a franchise-high of 67 wins this season, while adding averages of 23.8 points 7.7 assists per contest was overwhelming enough to earn him his first MVP award and become the first ever Warrior to be honored with the league's highest individual award. Also, Curry continued to prove why he's the NBA's best shooter by breaking his own NBA record for three-pointers with 286 and dominating the three point shootout at All-Star Weekend.
With all of these accomplishments this season, he truly deserved this award. No doubt at all. He may even cap off the year with an NBA Finals MVP if things keep going the Warriors' way in the playoffs.
Congratulations, Steph!
Please enable Javascript to watch this video