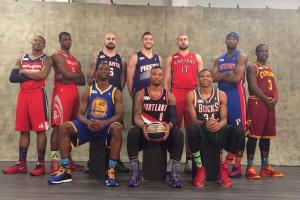 For the majority of the all-star game, guys aren't particularly playing as hard as they could. It usually intensifies as we get into the fourth quarter. With the Rising Stars Challenge, intensity also gains as the game nears the end and is probably why the league is considering altering the format of the latter.
It began as the Rookie Game in 1994 where two teams of rookies played one another. After the 1999 lockout, it returned as the rookies vs. sophomores. This next proposed change would be interesting and I get the feeling you'd have a very intense game since guys would be playing for their country, so to speak.
A league source tells CSNNE.com that the league has given some thought to modifying the rookie/sophomore game to where the league's top first and second-year players would join forces to face a team of standout players from overseas.

The rookie/sophomore squad would likely consist of the top rookies and sophomores with no limit or minimum on how many from each class can be on the team.
H/T: CSNNE.com