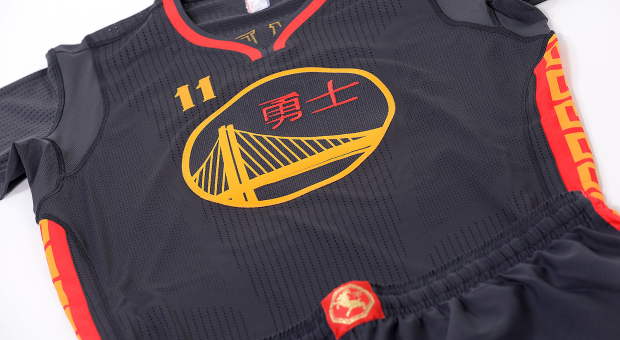 Holidays are marketable. Using annual happenings as inspiration for product is cool, and for the first time ever, Chinese New Year will be acknowledged by the NBA in the form of special Golden State Warriors uniforms.
February 19th marks the beginning of the Year Of The Goat and the restart of the Chinese zodiac calendar. These new jerseys debut on the 20th during Warriors/Spurs game; which will also be broadcasted in China. That will not be the only game this season that the Warriors will don these Chinese New Year jersey, they will also be seen on February 24th against the Wizards, March 2nd against the Nets, and March 4th against the Bucks.
The Houston Rockets will also have 'Year Of The Goat' uniforms to wear in their game on February 21st. While not available for customization, select player's jersey is available in Swingman form right now at the Golden State Warriors webstore (along with a good looking apparel matching apparel collection).