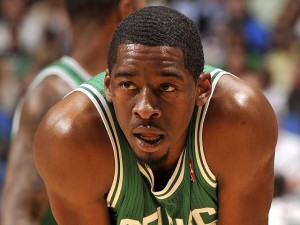 At the beginning of last season, Jordan Crawford somehow emerged as one of the leaders of the depleted Boston Celtics. His play was good enough to earn him a ticket out of town to Golden State via trade. But this summer, he failed to land with another team in free agency. Therefore, he has decided to take his talents to China.
The free agent market has dried up quite a bit as we're about two weeks away from training camp starting. Greg Monroe signed his qualifying offer with the Detroit Pistons, the Phoenix Suns are still waiting on Eric Bledsoe to make a decision with his, and you're seeing a lot of teams filling out the final empty depth chart spots on their roster with signings. One signing you won't apparently see if free agent scorer Jordan Crawford joining an NBA team.
Hupu.com (via HoopsHype) is reporting the former Golden State Warriors and Boston Celtics' guard will sign with the Chinese Basketball Association's Xinjiang Flying Tigers. They say he's arrived in Urumqi and began training already.
H/T: CBS sports