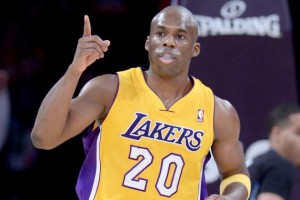 Coming off his best season as an NBA pro, Lakers guard Jodie Meeks has made a decision to leave LA and agree to a three-year, $19.5 million contract with the Detroit Pistons, according Adrian Wojnarowski of Yahoo! Sports.
The former Kentucky Wildcat averaged 15.7 points per game and was shooting 40.1 percent beyond the arc this past season. Clearly, Meeks' value has significantly risen in the market and a lot of teams would be fighting for his services. With the limited money, the Lakers couldn't simply match the Piston's high offer and had no choice but to let go of their best shooter.
Yahoo Sources: Free agent guard Jodie Meeks reaches agreement on a 3-year, nearly $20M deal with Detroit. http://t.co/tc9YeIzW4s

— Adrian Wojnarowski (@WojYahooNBA) July 1, 2014
Detroit has been in dire need of a shooter in its roster, and this acquisition of Meeks will finally help spread the Piston's offense further, and will certainly make things a lot more difficult at the defensive end for opposing teams.
This was definitely a good move by the Pistons.