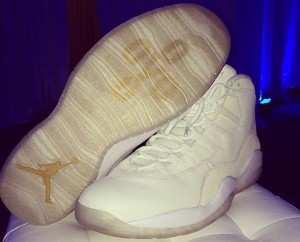 Basketball players aren't the only ones getting Player Exclusive sneakers anymore. Since you can't technically call them PEs, what stamp would they get? Rapper Exclusives? This needs a acronym ASAP.
Drake is already getting championship rings without ever shooting in the gym so why not Retro Jordans? Seen here are the 'OVO Stingray' editions of the Air Jordan X (10) and Air Jordan XII (12).
Shared thru Instagram, here we see both a white and black version of both the Jordan 10 from 1994 and Jordan 12 from '97 also in black and white totaling 4 different pairs. Both classic Air Jordan models have clear outsoles, but with the white pairs more noticeable, the OVO logo can be seen on the bottoms along with golden flakes; likely a nod to the "Champagne Papi" nickname. For the black 'OVO Stingray' Jordan X & Jordan XII, translucent outsoles are also used but being so opaque a clean, smokey effect occurs. Also on all four pairs are gold accents.
Drake himself gave these exclusive Jordans the 'OVO Stingray' nickname titled after his clique October's Very Own while the "stingray" part comes from the stringray-type leather used on the upper of all four pairs of Air Jordans.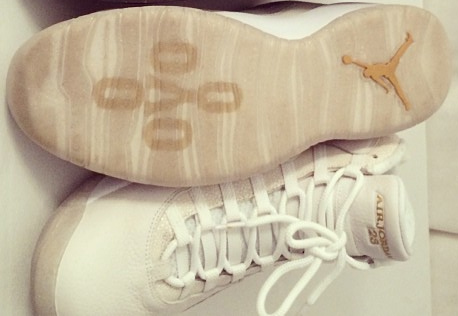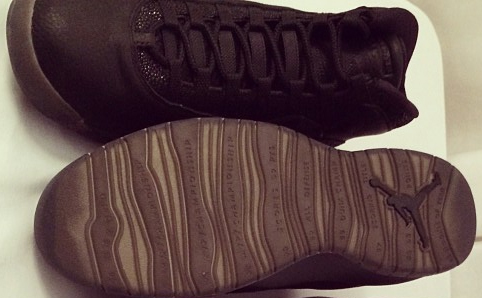 Air Jordan X – 'OVO Stringray' Set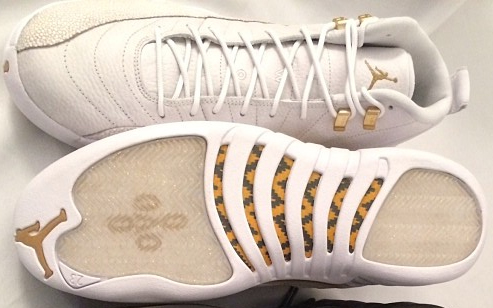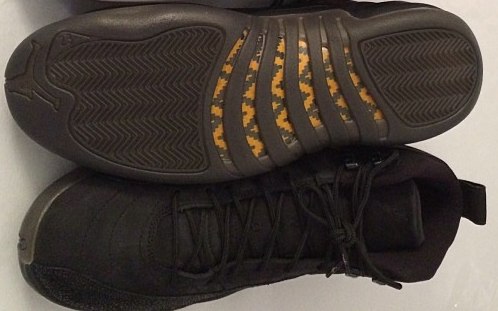 Air Jordan XII – 'OVO Stingray' Set
Follow our Kicks section on Twitter & Instagram. Use #THDKicks to join in the conversation.

Ben Berry wrote this.
Add Ben to a Google+ circle of yours and follow his Twitter feed.