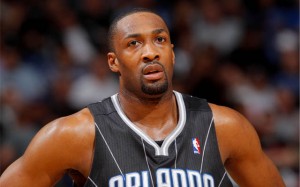 Gilbert Arenas has been an NBA outcast since his locker room gun incident back in late 2009. Following being waived by a couple of teams, last we checked Arenas has been playing in China for the Shanghai Sharks. So should we be reading into his instagram post yesterday on a practice video saying he's preparing to work out today in 'Clipper Arena'?
I make it look easy some times..tomorrow your fav nba player might be a victim .. Clipper arena here comes arenas
What do you think, is Arenas worthy of a second chance in the NBA? Should the Clippers take the risk?