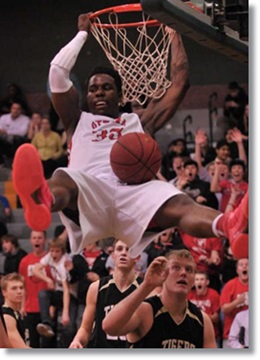 With the advent of newer and more advanced training techniques, we've seen a lot of players do some pretty spectacular things with a basketball in both the collegiate and high school ranks.
Of course, what is most impressive is the amount of athleticism being displayed by today's youth as I'm simply amazed by what players on a high school level are capable of pulling off, compared to when we were in still in school.
In recent years, we've marveled at the highlight reel feats of players like Deuce Bello dunking over 7 players at Baylor and Xavier Johnson dunking on, then blowing a kiss to #1 HS prospect Shabazz Muhammed,
Last season, we saw Auburn's 6'4 Shaquille Johnson continually jump over defenders on the way to another posterization and UNC freshman JP Tokoto get compared to Vince Carter, as he was arguably the college ranks' best dunker last season.
But as we head towards another exciting NCAA season, it's looking like the player to watch when it comes to "major ups" is incoming Duke freshman Semi Ojeleye.  Yes, his name is a mouthful, but his game is for real as he once scored 56 points in 3 quarters of a HS game and he set the new record holder for HS scoring in the state of Kansas.
Semi measures in at an NBA ready 6'6 and 200lbs and was a consensus Top 100 rated player who can both score from the perimeter and finish above the rim with the best of them…like when he nearly touched the backboard when Duke trainers first tested out his vertical…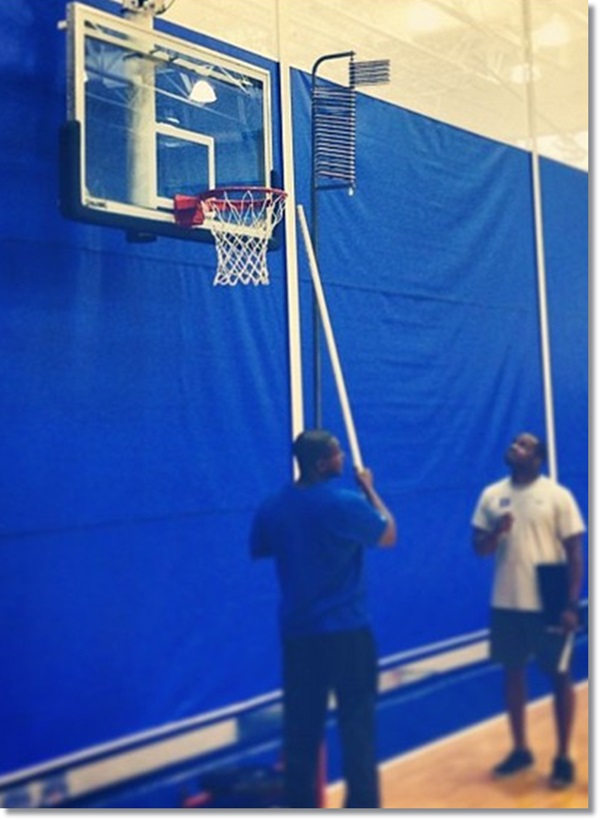 Semi Ojeleye Bodies A Defender At EYBL(Junior Season):
Allen Moll has been a lifelong NBA and NCAA College Basketball fan who watches and studies games religiously, and coaches youth basketball in his native Lehigh Valley region of Pennsylvania. Allen has also provided content to Bleacherreport.com, Upperdeckblog.com, Cleveland.com, CSN Philly.com, Buckets Magazine, in addition to being a tenured NBA and NCAA columnist for TheHoopDoctors.com.