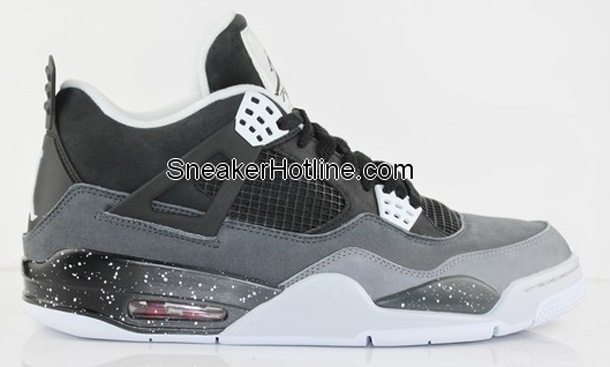 Just like previous Air Jordan Retro releases with speckled midsoles, this sneaker has taken on the 'Oreo' nickname but the box acknowledges the Stealth grey color used on the upper.
The Jordan 4 is one of the most popular Air Jordans ever so this new, simple colorway is sure to be as coveted as originals. 2013 looks to be a strong year for new colorways of the Air Jordan IV as there is also a 'Green Glow' & 'Fire Red' colorway of Michael Jordan's fourth sneaker coming later on this year.
No official word has come down about what is being called the 'Oreo' colorway of the Jordan IV, but you can be sure that the information will be in our Kicks section whenever available.
NOTE: if you happen to make your way over to the website where this picture came from to pre-order your pair it would be easy to mistake the source as one of those fake sneaker sites due the layout but I can (almost) assure you they are legit.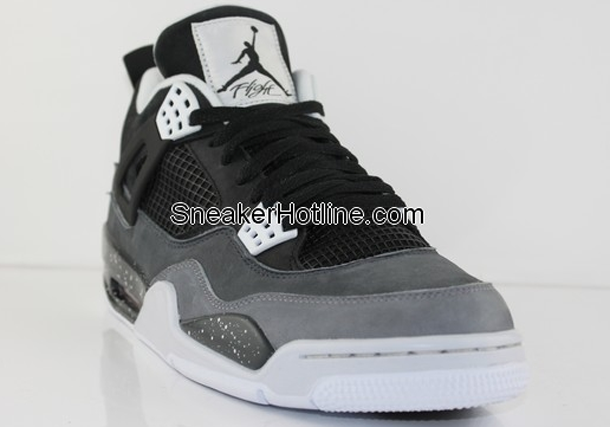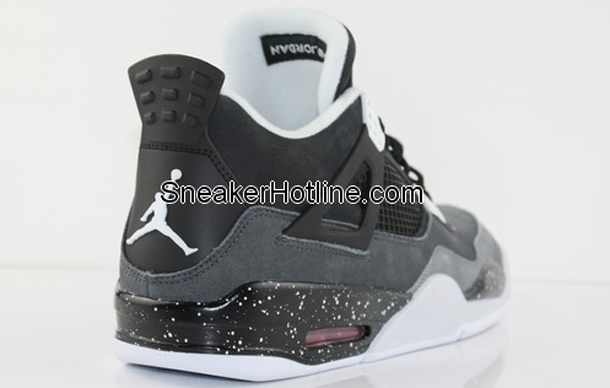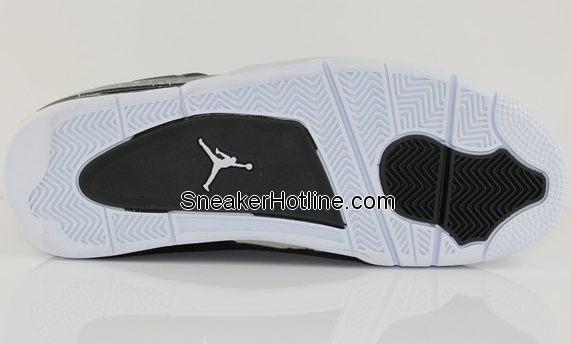 Follow our Kicks section on Twitter @THDKicks & use #THDKicks to join in the conversation.
Ben Berry wrote this. Add Ben to a Google+ circle of yours and follow his Twitter feed.