August 29, 2012 – The Hoop Doctors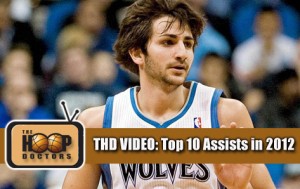 I swear that you could make this mix using only Ricky Rubio highlights from his rookie season in 2012. And he didn't even play a full season before getting injured! Watching some of these passes you will realize he is one creative and filthy passing individual.
That said, we tried to spread the love around, and pick out the legitimate top dimes dropped in 2012. What did we miss?