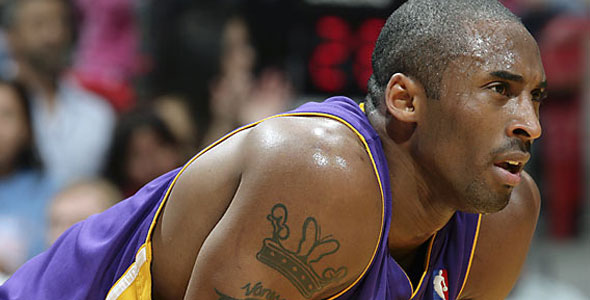 June 5, 2010 – R.S. De France
The pre-finals dialogue was full of so much speculation that the Boston Celtics would convincingly defeat the Los Angeles Lakers and take the 2010 Finals as they did in 2008.  But, this is Kobe Bryant's revenge part II, his big pay back against the Celtics.
After finishing off Steve Nash's Phoenix Suns for the first time in his career, Kobe Bryant led the Lakers to a game 1 victory against the Celtics in the NBA Finals, 102-89.  The Lakers leads the series 1-0 as Bryant paced the Lakers with 30 points, 7 rebounds, and 6 assists.
There was so much talk about how Derek Fisher would fade against Rajon Rondo, which the series may still provide to some degree.  Fisher has also played against Russell Westbrook, Deron Williams, and Steve Nash in the 2010 playoffs.  Westbrook is on the rise, but he may be only point guard on this list who Rondo exceeds.
Most importantly, the Celtics' defense was shaky at best, allowing Bryant to penetrate to the basket at will.
Most surprisingly, the Lakers' defense was effective against the Celtics' all-star attack, holding them to 89 points on 43% shooting.  Los Angeles Lakers' coach Phil Jackson cited Bryant, Pau Gasol, Andrew Bynum, and Lamar Odom for their defensive prowess.
One thing that could disrupt this is the Lakers' inability to hold and extend a lead.  The Celtics almost came back from three separate substantial deficits.
When the series is finished (Lakers in 6), Bryant will have his revenge on the Celtics, a fifth title—equal to Magic Johnson and one more than Tim Duncan and Shaquille O'Neil—and a post-Shaq repeat!