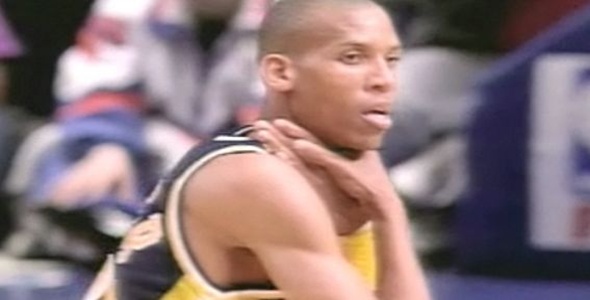 March 10, 2010 – Allen Moll
During the mid 1990's, Reggie Miller was despised across the New York metropolitan area simply because he gave their hometown NY Knickerbockers fits on the hardwood. The images and plot-lines of their epic playoff series in '94 and '95 may go down in history as some of the most intensely fought playoff contests of all-time. Who could forget Reggie dropping 25 points in a 4th quarter of an Eastern Conference Finals game while giving the choke sign to Spike Lee or Reggie amazingly scoring 8 points in 8.9 seconds in '95 to once again upstage the Knicks?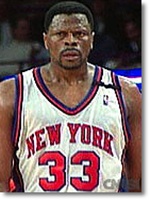 The folks over at ESPN Films certainly haven't, since they are debuting "Winning Times: Reggie Miller vs, the New York Knicks" as their most recent entry in their 30 for 30 Series, which features 30 original films in honor of ESPN's 30 year anniversary. If you haven't had the pleasure of watching any of the films and your a fan of old school hoops, you should check out their newest film, this Saturday, March 14th at 9PM on ESPN. Their most recent entries were "The U" chronicalling coach Howard Schnellenberger and the University of Miami football program's rise to prominence in the late 80's and "Without Bias" which helps us honor both the life and death of former NCAA star Len Bias.
The Knicks and Pacers were virtual mirror images of each other as hard-nosed Eastern conference contenders who drew their success from playing in your face defense and by literally taking your head off, if you tried to score in the paint. Both had skilled big men in Patrick Ewing and Rick Smits, excellent point guards in Derek Harper and Mark Jackson, scoring two guards in Reggie and John Starks, and had imposing front-courts with the likes of Charles Oakley, Anthony Mason, and Antonio Davis. But even though both teams ultimately fell short of winning an NBA title in those two years that Michael Jordan was off playing baseball, they forever forged our hearts and minds with some of the league's most tenacious and drama filled playoff moments in recent memory.
To sum up how Reggie Miller felt about NY and vice versa would be the equivalent of Miller giving them the finger, and not to say they're #1. He outright tortured the Knicks. He especially relished sticking it to them at MSG where he proved time and time again that he was the best player on the floor, and didn't mind letting the fans know it. He caused front page headlines, near riots in NY and Indiana, fights between coaches and players, and even an appearance on late night talk shows, all to become Madison Square Garden's "Public Enemy #1."
Check out the first 2 minutes of Winning Times: Reggie Miller vs the NY Knicks:
Allen Moll is an avid NBA and College Basketball fan who watches and studies games religiously and coaches youth basketball in his native Lehigh Valley region of Pennsylvania.  Allen is a regular columnist for thehoopdoctors.com, Bleacherreport.com, UpperDeckblog.com, and his own site, Hoops Haven.