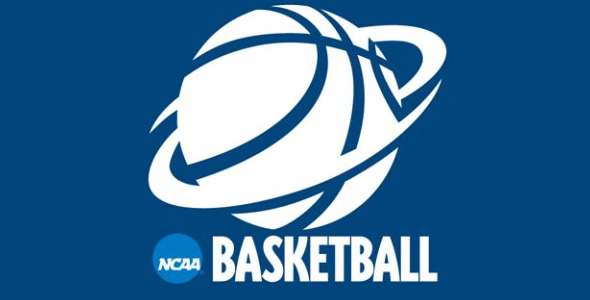 January 29, 2010 – Allen Moll
Remember George Mason's Final Four run in 2003?
Every year a team or two makes it into the NCAA Tournament by going on a tremendous win streak or somehow manages to steal their conference tournament from a higher seeded team. Once in the tourney they surprise everyone by becoming a Cinderella sensation by knocking off some of the top seeds, and the rest is history.
Of course it's only January and we are getting ahead of ourselves, but here is a list of 10 teams which could surprise some teams if they can somehow win their conference tourney and possibly advance in "The Big Dance":
1) Vanderbilt Commodores 16-3  (5-0 SEC)
Most of what you here out of the SEC involves Kentucky or Tennessee but don't sleep on the Commodores. They are the only undefeated team in SEC conference play and are riding a 10 game win streak heading into a monstrous match-up with current #1 Kentucky on Saturday. They have gotten excellent production from sophomore Jeffery Taylor(14.3 ppg) and freshman Josh Jenkins, who has scored in double figures in every game during the win streak but their hopes lie on talented big man AJ Ogilvey(13.8 ppg, 6.1 rebs, 2 blk), who is a force down low.
2) Maryland 14-5  (4-1 ACC)
With the ACC turned upside down, the Terps sit atop the standings tied with the surprising Virginia Cavaliers. Coach Gary Williams has his squad back to where the pre-season predictions had them, in the thick of the conference race. They have won 6 out of 7 games, riding the stellar play of Sr Greivis Vasquez(17.9 ppg, 5 rebs, 6.1 ast) who has scored 20 or more points in 9 of his last 10 games.
3) Siena 17-4  (10-0 MAC)
The Saints are no strangers to March Madness, as they have won multiple tourney games the past 2 seasons. Siena is once again a virtual lock for post-season play since they already have a 3 game lead over Iona, Fairfield, and St. Peter's, coming out of the Metro Atlantic Conference. They are led by a group of 4 talented upperclassmen, all of which average double figures, led by Alex Franklin(16.1 ppg, 8 rebs) and Ronald Moore who ranks among the nation's leaders in assists(8.1).
4) Radford 11-9  (7-3 Big South)
If the Highlanders can catch the Big South Conference leading Coastal Carolina, who have a 2 game lead, Radford just might make a return trip to the NCAA Tourney, where they were a high seed last year. Their 7'0 dominating center, Artsiom Parakhouski(23 ppg, 12.7 rebs, 2.2 blks), from Belarus, is 1 of 2 players(Harangody) in the nation to average a double-double and be in the top 5 in both scoring and rebounds and will create match-up problems for some bigger conference's front-line players.
5) Dayton 14-6  (3-3 A-10)
If they can get on a roll in the Atlantic 10, the Flyers will cause fits for a team in a first round match-up. As one of the most athletic teams in the nation, they regularly feature a 10 man rotation led by future NBA player Chris Wright(14.5 ppg, 7.6 rebs) as well as forward Chris Johnson(12.2 ppg, 7.9 rebs) who has already notched a 20 rebound game on his resume earlier this season.
6) Baylor 15-4  (2-3 Big 12)
The Bears are starting to get some national attention by cracking the Top 25 last week. As an oft forgotten team in the top heavy Big 12 conference, they have won 8 of 9 games heading right into conference play and nearly beat #3 Kansas, losing 81-75. Michigan transfer Ekpe Udoh(14.3 ppg, 10.8 rebs, 4.4 blks) has finally provided an inside punch to match the outside pop of LaceDarius Dunn(19.3 ppg) and Tweety Carter(16.2 ppg), who is the US high school all-time points leader.
7) George Mason 14-7  (9-1 Colonial)
The Colonial is one of the best Mid-Major conferences this year, boasting a number of good teams(GM, Old Dominion, W & M, and Northeastern). Mason may be the best of them all at season's end after riding a current 6 game winning streak. They have even been impressive in some close losses by losing to Villanova by 1 and GT by 8 early on. A young and talented group, led by an number of underclassmen like Cam Long(13 ppg) and Ryan Pearson(12 ppg, 7 rebs), should be good for years to come.
8 ) Tulsa 16-4  (5-1 Conf USA)
While we are accustomed to Memphis running through Conference USA virtually unscathed every year, it is the Golden Hurricane, who may well be the best in conference this season. They are 6-1 in their last 7 games and have already beaten Oklahoma St, who may be dancing come March. Watch out for 7 footer Jerome Jordan(14.3 ppg, 8.3 rebs, 3 blk) who has NBA talent.
9) Wichita St 18-4  (7-3 MVC)
Although Northern Iowa has cracked the Top 25 recently, the Shockers may wind up as the class of the Missouri Valley Conference which has produced a number of first round NCAA winners in Creighton and Drake in recent seasons. Wichita St has already beaten conference leader, N. Iowa and Texas Tech, which are the only 2 ranked teams they have faced. Toure Murry(13 ppg, 5 rebs) leads offensively and 7 foot Garret Stutz is a wide-body that creates match-up problems in the paint.
10) St Mary's 17-3  (4-1 WCC)
After losing All Conference PG Patty Mills to the NBA, most expected the Gaels to disappoint in the WCC. After all isn't Gonzaga the annual conference participant in March Madness? While the Zags are once again the class of the league, the Gaels are nipping at their heels behind senior center, Omar Samhan(21.6 ppg, 10.6 rebs, 2.5 blk), who is one of the best players in the nation that nobody except NBA scouts knows about.
Allen Moll is an avid NBA and College Basketball fan who watches and studies games religiously and coaches youth basketball in his native Lehigh Valley region of Pennsylvania. Allen is a regular columnist for thehoopdoctors.com, Bleacherreport.com, UpperDeckblog.com, and his own site, Hoops Haven.