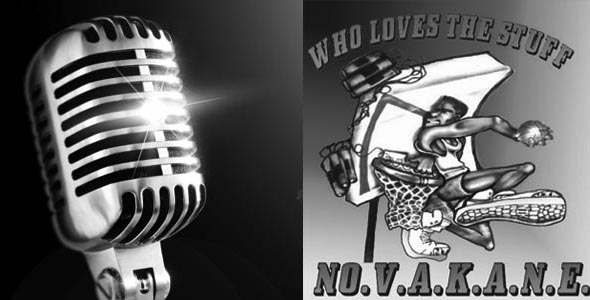 July 9, 2009 – Dr. J-Water
EverPresent Ink Records is an independent label out of New York. Their artists record music in the Hip-Hop, R&B , Reggae, and Jazz genres. I recently stumbled upon their website after chatting with one of my boys on facebook, and noticed that one of their artists who goes by the name Novakane recorded a song called "Who Loves the Stuff". Novakane came up in Brooklyn, NY and claims that the song is tight enough to be the country's National Dunking Anthem.
Given that The Hoop Doctors talk about pretty much anything that relates to Hoops these days, I figured a little mix of hoops and hip-hop would be right up our readers alley. In fact last week Doc Anklesnap posted about Caron Butler's boy Mr.Wicked's track 'Hoop Dreams'. Personally, I think this track by Novakane is pretty tight, so if you're at all interested head on over to the EverPresent Ink site or their myspace page, both of which I tracked down where you can play a sample or buy the track.