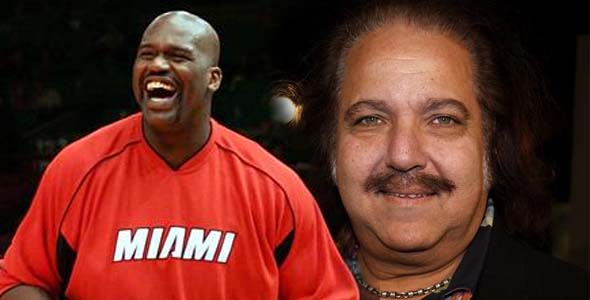 May 20, 2009 – Dr. Dime
Shaquille O'Neal has been making waves for his viral video's lately. Well Ron Jeremy is known for some 'viral video's' of his own, but they are of a completely different nature. If you could find two people more opposite physically on this planet, it would probably have to be Shaq and Ron Jeremy. Except maybe in one department *lol, yeah that's right I said it*.
This week at the car valet outside of the Beverly Hills Hotel, Shaq bumped into Ron for a friendly conversation. It seems Ron Jeremy had just been in a bit of a fender bender, and shared a laugh with Shaq about the 'quality' of of his ride. Not quite a Ferrari Ron. Maybe the recession is even affecting the adult entertainment business?
(H/T to YouBeenBlinded for the Video)