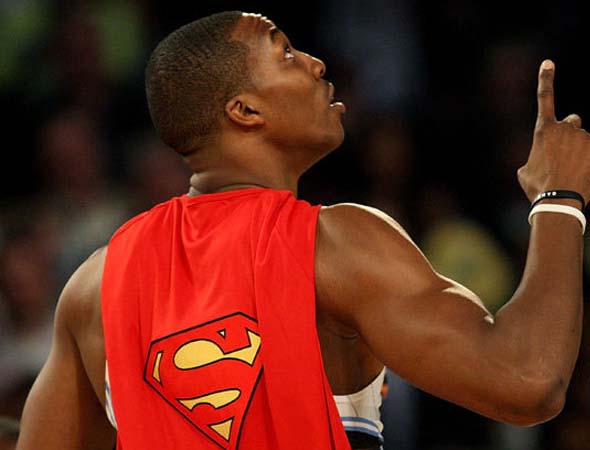 May 20, 2009 – Dr. Anklesnap
Big man Dwight Howard of the Orlando Magic has been calling himself 'Superman' for the past few seasons in the NBA. We all know that the nickname 'Superman' for a basketball player has been reserved for sometime now for the Big Diesel Shaquille O'Neal. Well during the early part of tonight's Eastern Conference Finals opener in Cleveland, Dwight Howard took a page out of the Shaquille 'Superman' O'Neal book.
What page was that? Dunking so hard and with so much force that you break things. Important things. In Shaq's case it was often a broken backboard support or shattered glass backboard. In Dwight's case tonight he dunked so hard he broke the shot clock. The game was delayed for a good period of time. Maybe that was Dwight's way of trying to knock the Cavaliers off their rhythm.
Suuuppperrmannn's in the Building!! Enjoy the replay folks: