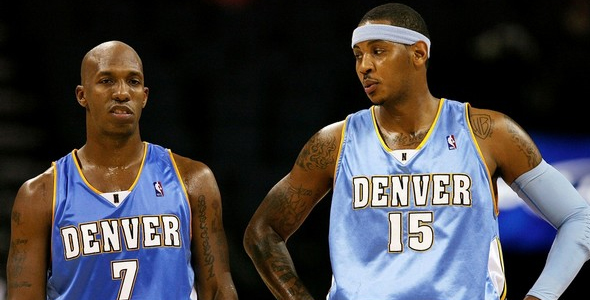 April 28, 2009 – Dr. Anklesnap
In Games 1 and 2 of the Denver Nuggets-New Orleans Hornets Playoff Series, the Nuggets showed just how dominant they can be on both ends of the floor when they are really rolling. Although Game 3 was a tight one, with the Hornets coming out on top, no one would have expected what was to come in Game 4.
The Nuggets tonight put the hurt on Chris Paul and the New Orleans Hornets. Russell Peters said it best with "Somebody gonna get a hurt reaaaaaaal baaaad", and tonight that somebody was the New Orleans Hornets. The Denver Nuggets tied an all-time NBA record for the largest margin of victory in a playoff game at 58 points. The final score was 121-63 in favor of the Nuggets. The record they tied has been standing since 1956 without anyone coming all that close.
And to top it off, the Nuggets pulled off the feat on the road, playing the game in New Orleans. At one point during this game the announcers started cheering "Defense, Defense" for the Nuggets in hopes that they would be part of a record setting performance. Video replay of the closing moments where Rick Kamla discusses the lowest franchise output for New Orleans, and the matching of the all-time margin of victory record below:
Thoughts on the game? Series? Is it over for the Hornets?