September 14, 2008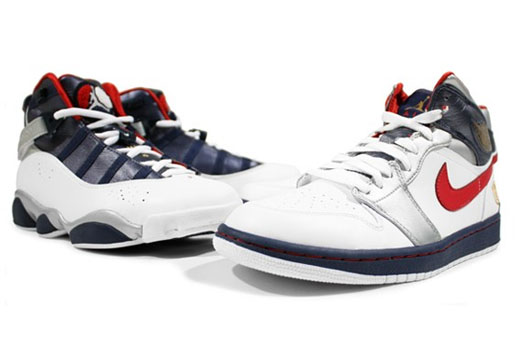 Here they are! The Air Jordan 1 Olympic sneaker (as shown on right) and the Air Jordan 6 Rings (shown on left) were out yesterday at all major retail outlets. You can get them at Eastbay, FootLocker, FinishLine and Champs. The Olympic Jordan 1 Retro is going for $99 while the Jordan 6 Rings is at the regular $149.99. Get them today as they are sure to sell out quick!
For a listing of shoe release information on the latest kicks check out our "KICKS" section.
This shoe review was powered by The 3D Sneaker. Check out their website!