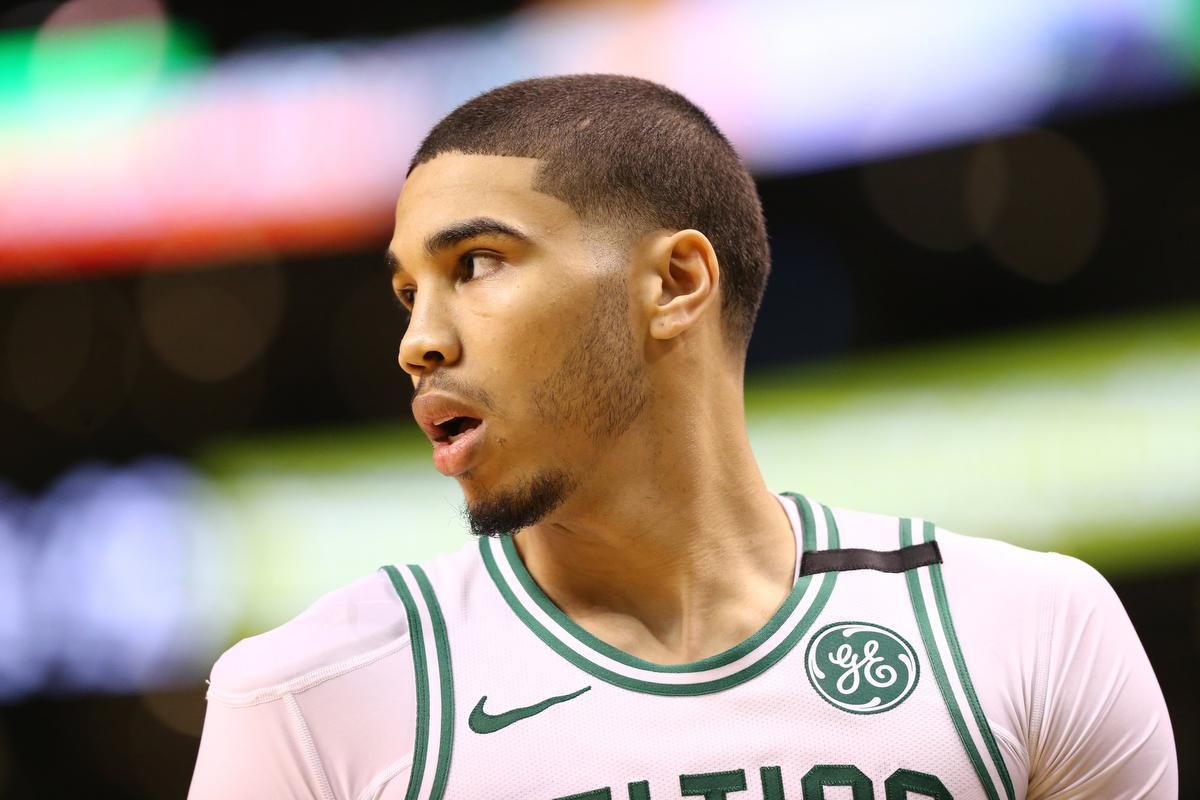 In his rookie season, Boston Celtics forward Jayson Tatum emerged as one of the best young talents in the NBA. He has been a key cog in helping the Celtics qualify for the Eastern Conference Finals three of the last four seasons. He joined Utah Jazz rookie (at the time) Donovan Mitchell as the only rookies to score 20 or more points in seven consecutive postseason games since Julius Erving did in the ABA in 1972.
Tatum was later signed to a max-contract for his talents on the court, but he's not only great at basketball. Tatum's hairline, crafted by gloved barbers wearing an Andis Professional Styliner II trimmer, is fantastic. Compared to LeBron James' hairline, which is a close second, Tatum has the best in the league.
On The Court
Tatum finished last season with a line of 23.4 points, 7.0 rebounds, 3.0 assists, and 1.4 steals are solid. This likely isn't even his ceiling as he is just 22 years old. However, we often forget because Tatum came into the league producing right away.
At 6-foot-8 and 204 pounds, there are concerns that Tatum is fragile. However, even with his physique, he is a great rebounder. He can shoot from outside the arc (40.3%) but does better when the ball is distributed to him. With Year 4 in the works this year, this will be Tatum's year to separate himself as the true alpha on the team.
The Hair
If the league gave NBA awards for best hair, Tatum would be right up there with the likes of LeBron, Zach LaVine, and Paul George. However, we are going to give captain honors to Tatum. Dating back to his rookie days, his veteran teammates knew it was great. He doesn't use trimmers and meets up with his barber to cut his hair. Despite playing in Boston, Tatum makes the trip back to St. Louis to let the person he trusts work with his hairline.
The better question is who is the true MVP here? Tatum's hairline or Julian Gutierrez, his barber? Since the draft day, Gutierrez has kept that same look going for four years of professional basketball, plus his younger days.
Benefits of the Eastern Conference
Since Tatum plays for the Celtics, he has the luxury of playing most of his games in the East Cost. That means on days that the team plays the Milwaukee Bucks, Chicago Bulls, or Cleveland Cavaliers, he can make one extra trip to fit St. Louis and Gutierrez and Jules Unique Studio.
Tatum is just 22 years old, so we should appreciate this hair for many years to come. Hopefully, he doesn't have to resort to any headbands like his former teammate Marcus Morris to protect balding. At the end of the day, you work with what is given to you, and Tatum rewarded some sort of beauty.
Who do you believe has the best hairline in the NBA?