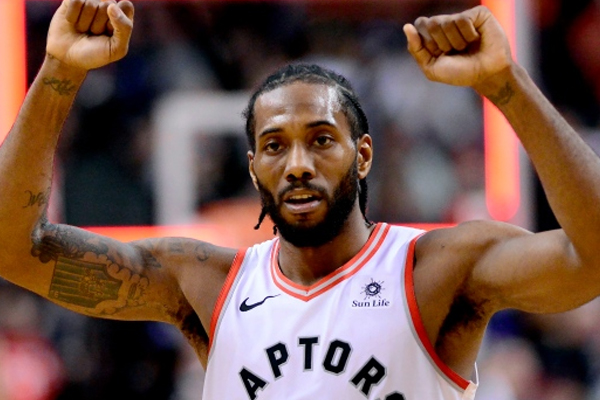 Looks like Kawhi could be staying in Toronto after all.
According to TSN, the Raptors are increasingly confident that they will re-sign Kawhi. Their intention is to pitch him on "trust, familiarity, a commitment to maintaining his health, and the shared goal of chasing a championship." They can also offer him a maximum five-year extension worth $190 million, while other teams are limited to just four years and $141 million on any potential deal.
Winning is undoubtedly important to Leonard, and it's quite clear regular-season victories aren't what he's after. How the Raptors fare over the coming months could go a long way in strengthening or weakening their bid.
One thing Toronto has done very well is be extremely cautious with Leonard's health, and Kawhi even commended the Raptors' medical staff on Friday for their work in keeping him healthy.
"We'll see how it goes moving forward, but me missing games isn't just to keep me fresh," he said. "It's (about) making sure I don't re-injure something that I was out for last year. Like I said before, they've been doing a good job of reading images and making sure that I'm improving instead of declining on the health side.

"It feels a lot better than when I started the season. There was a little spell where it kind of plateaued but everybody put their minds together and we figured out a way and now things are looking good and I'm feeling good."
But that Raptors aren't the only team interested in signing Kawhi this offseason, the Clippers have also shown a lot of interest and they can offer weather and proximity to family and friends. On the other hand, the Raptors can offer more money and a longer term, which could be an interesting bargaining chip if Leonard isn't fully confident in his long-term durability.
Each team will also pitch their plan to build a championship contender around him. But could his familiarity with Toronto's medical staff, as well as the foundation they've set with load management, tip the scale? Stay tuned.