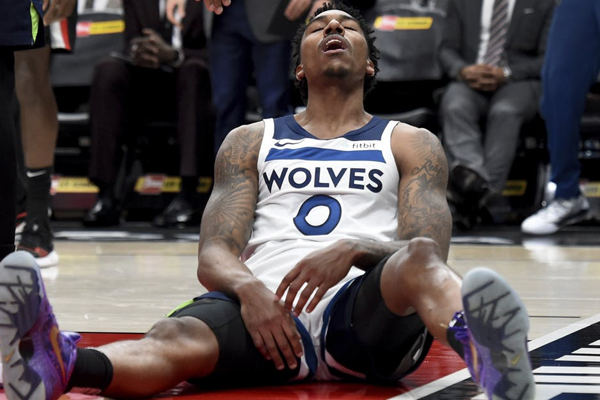 According to head coach Tom Thibodeau, Minnesota Timberwolves' Robert Covington will be out for an extended period of time with a bone bruise.
Thibodeau doesn't believe surgery will be required, but it's apparent that his ankle injury is more severe than originally thought and a recovery timeline has yet to be determined.
This is unfortunate news for the T'Wolves as Covington was posting superb numbers this season with 13.3 points and 5.5 rebounds per outing, while shooting a career-best 37.8 percent from three-point range.
His injury comes at the worst time possible for the Wolves as they were already dealing with injuries to both Teague and Rose. The team could use all the help they can get on offense because nobody in the league has a tougher schedule against opposing defenses than they do in January. According to NBA.com, seven of the Wolves' 14 games in January will come against teams in the top 10 in defensive rating.