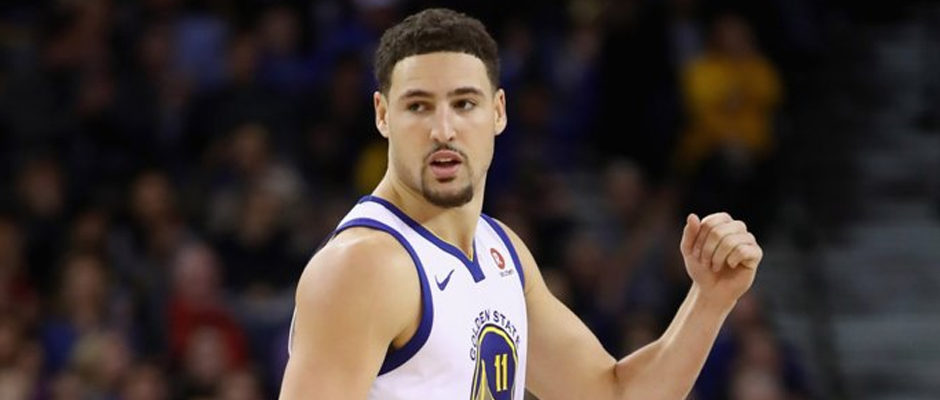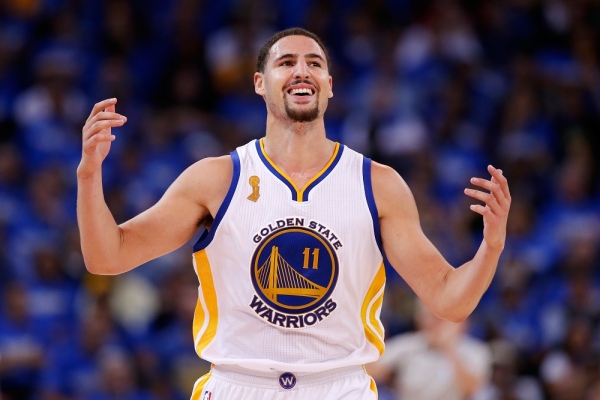 The Los Angeles Lakers are already thinking about 2019 free agency. That's always been clear, and it became even more transparently obvious after they waived Luol Deng. But while many have them pegged as a likely destination for Kawhi Leonard, they might have another plan.
That plan's name is Klay Thompson.
Consider what ESPN.com's Ramona Shelburne said during an appearance ESPN LA 710's Mornings with Keyshawn, LZ and Travis (via Anthony Irwin of SB Nation's Silver Screen & Roll):
"In terms of who they target next year, it's whoever wants to come. My feeling about it, my sense from just talking to people in and around this [is that] one, it's a little early, but I think they like Mychal's boy. I think that would be the guy, in terms of skillset and how that would fit. Obviously Kawhi [Leonard], he's a great player as well, but we'll see if he stays in Toronto now. But I think they like Klay [Thompson]."
It's not quite clear whether this means the Lakers prefer Klay to Kawhi—though, it sure seems that way. Instead, this might just be a sign that they consider Thompson more gettable. That, of course, sounds weird. But the Warriors are approaching massive luxury-tax payments next season, when the repeater penalty kick in. They could choose to stomach them for a year and make a bigger decision in 2020, when Draymond Green is scheduled to hit the open market. But if Kevin Durant decides to sign with them on a long-term pact next it could force them to make a tough choice in 2019.
Personally, I wouldn't bet on Thompson heading to Los Angeles. He appears to content with the Warriors. Unless they offer him a significantly below-market deal to the point that he's offended, he feels like less of a flight risk than Durant next summer or Green in 2020.