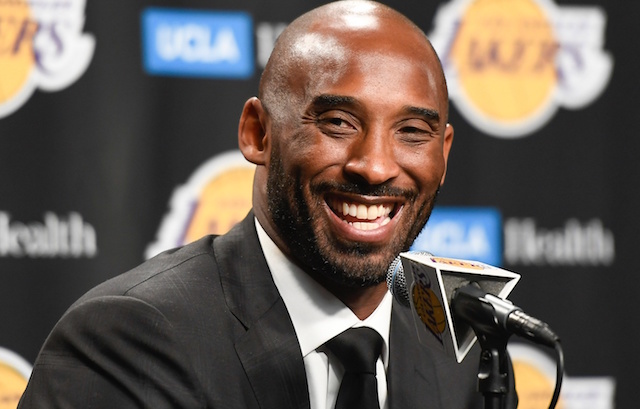 Kobe Bryant was one of the more successful and accomplished basketball players on the court in NBA history (and a notoriously bad teammate most of his career) and he is proving to be one of the most successful athletes off of the court as well.
He has already won an Oscar (seriously) for the animated short created by his production company titled "Dear Basketball" and now reports have come out that his early investment in BodyArmor has paid off big time…
Darren Rovell of ESPN:
Bryant made his first investment in the brand, for roughly 10 percent of the company, in March 2014, putting in a total of roughly $6 million over time. Based on the valuation of the Coca-Cola deal, his stake is now worth approximately $200 million, sources told ESPN.
Bryant made $330 million during his playing days and if he continues to have this level of success as an investor he could end up in another stratosphere in top earners beyond the athletic realm.