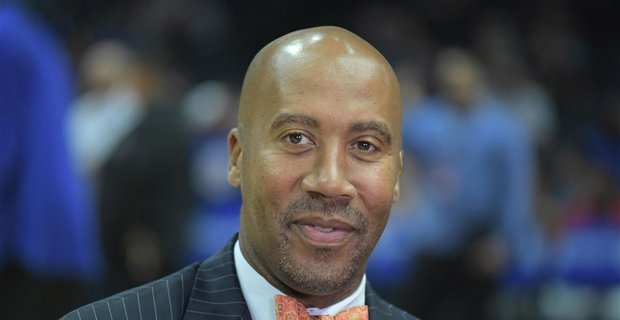 If you didn't already know that the Clippers dream outcome in the 2019 off-season is to acquire Kawhi Leonard, this story confirms it.
The Clippers have employed former San Antonio Spurs defensive deterrent Bruce Bowen for a few years as a TV analyst and he made some disparaging remarks about Leonard and how he handled the situation in San Antonio last month:
"First, it was, 'Well I was misdiagnosed.' Look here: You got $18 million this year, and you think that they're trying to rush you? You didn't play for the most part a full season this year. And you're the go-to guy, you're the franchise and you want to say that they didn't have your best interest at heart? Are you kidding me?…

"I think he's getting bad advice," Bowen said. "I think what you're starting to see now is an individual given a certain amount of advice, and it's not the right advice. Here it is: You were protected in San Antonio. You were able to come up during a time where you still could lean on Tim [Duncan] Tony [Parker] and Manu [Ginobili]…

"As a player, if I'm a leader of a team, my team goes on the road in the playoffs, I'm with my guys," he said. "Because that's what it's all about. It's about camaraderie. It's about fellowship. It's a brotherhood. When that didn't happen, it's all kinds of sirens and alarm signals that says to me, 'Is this person fully vested?' … I don't want to take on a player who's not willing to support his guys during the course of their time needing him."
Bowen definitely didn't hold any punches but I can't say that I really disagree with him and his opinion of how Leonard handled everything with the Spurs over the past year.
From Adrian Wojnarowski:
Bowen was under contract with Fox Sports West, but the Clippers — like every organization — have significant input into the hiring of television broadcast talents and withheld approval on extending his contract, sources said.

The sides were expected to move forward on a new deal before Bowen's public comments on Leonard, sources said.

Leonard is primarily interested in signing with the Lakers or Clippers in July, league sources tell ESPN.
While defending the team that he gave his loyalty to during his playing days, Bowen wasn't serving the best interest of the organization he is currently working for and they ultimately chose to fire him for it.
The Clippers can easily clear the cap to offer Leonard a max deal next summer and at this point it looks like they will do anything in their power to make him their franchise cornerstone.