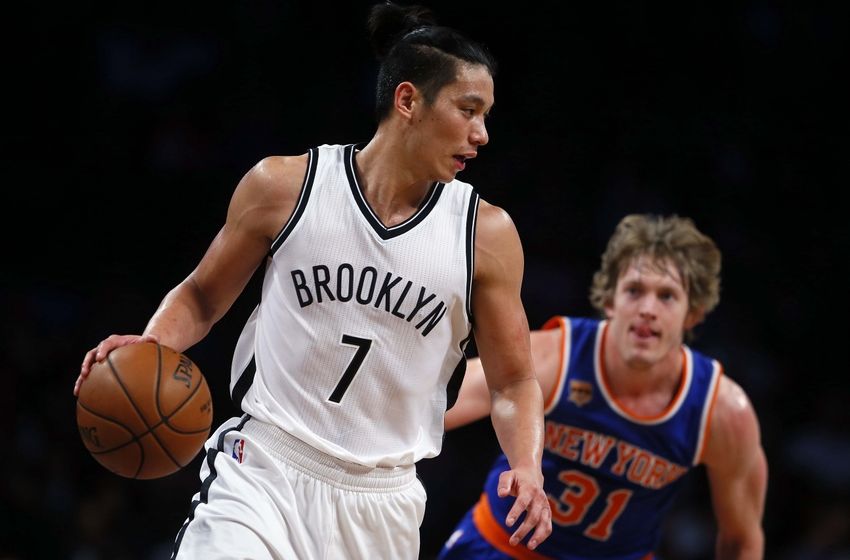 Did you try going to bed at a reasonable hour on Thursday night? Well, shame on you. Because the NBA got weird. A ton of things happened—two trades and one Isaiah Thomas signing, to be exact.
One of those deals included Jeremy Lin being shipped from the Brooklyn Nets to the Atlanta Hawks. The news was, as usual, reported by Adrian Wojnarowski of ESPN.com. Here's his dispatch:
Atlanta sends Brooklyn a 2020 second-round pick via Portland and the rights to Isaia Cordinier, league sources said. Cordinier is a 2016 second-round pick who has remained overseas.

The Nets will send the Hawks a 2025 second-round pick and the right to swap picks with the Nets in 2023, league sources said.

For now, Lin will join No. 5 overall pick Trae Young and guard Dennis Schroder in the Hawks' backcourt. However, the deal for Lin probably will expedite a Schroder trade this summer, league sources said.
David Aldridge of NBA.com reiterated Woj's sentiments on Dennis Schroder, noting that Atlanta absolutely plans to keep Lin's expiring deal:
Meanwhile, told the Hawks plan to keep @JLin7, acquired from BKN tonight (@wojespn first). With @TheTraeYoung in the mix as well, you'd have to think Atlanta is in range to deal incumbent point @DennisMike93, around whom trade rumors have been flying for weeks.

— David Aldridge (@daldridgetnt) July 13, 2018
The Hawks need to have a Schroder trade teed up already…right? Seriously. I'm asking for a friend. Why else would they give up $12.5 million in cap space for what amounts to one second-round pick and a swap? I suppose they could just be really high on Lin as a mentor for Young, but the locker room dynamics won't be great with Schroder in the fold.
Go ahead and pencil the Orlando Magic and Phoenix Suns into the trade rumor mill for the coming days and weeks. They're bound to be linked to Schroder as two of the only teams with a real need at point guard. If Schroder doesn't go to one of them, he has to go somewhere. Maybe. I think. All I know is the Hawks cannot be done. They just can't be. They have more moves left in them.