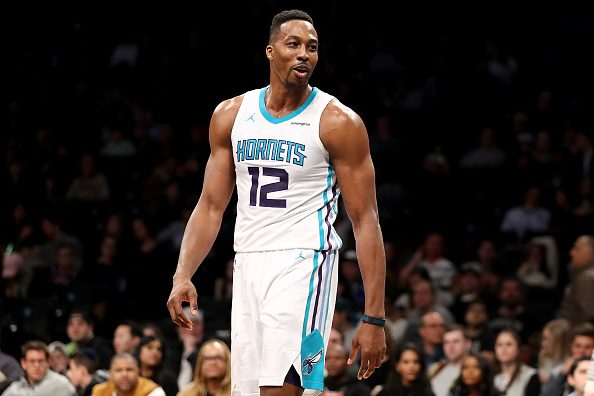 There have been two players in NBA history who have made five All-NBA 1st Teams and played for six NBA franchises: Shaquille O'Neal and Dwight Howard.
Howard was traded to the Brooklyn Nets on Wednesday in a deal that sent back Timofey Mozgov and two second round picks for the Charlotte Hornets.
So why would the Hornets deal a player of Howard's caliber for a far less productive player in Mozgov with more years on his contract? Money and apparently fit.
According to reports from Yahoo Sports, the Hornets locker room was not a big fan of Howard and his "act" and the team was alright moving on from him.
The biggest reason the Hornets made this seemingly odd trade though is the fact that the nearly $8 million in savings this season will help them avoid the luxury tax, a penalty no team wants to pay, especially for a 36 win team.
This deal is a huge score for the Nets as not only do they get off of the final two years of the Mozgov deal they acquired to bring in DeAngelo Russell, Howard's expiring gives them the ability to create two max contract slots in 2019.
Oh yeah and Howard has averaged a double-double every year of his career and was seen as one of the five to ten best players in the league a mere five years ago.
These two tweets sum up the bizarre turn Howard's potentially hall of fame career has taken…
In 2010 Lebron was the MVP and Dwight Howard was the DPOY and 1st Team All NBA… In 2018 Lebron is still the best player in the league and Dwight Howard just got traded for Timofey Mozgov…

— Mike Korzemba (@mikekorz) June 20, 2018
In a matter of like five years we went from tracking what plane Dwight Howard was on for clues who he was signing with to him getting traded for the second time in two seasons for a bag of cheetos and a tamagotchi https://t.co/9H2yXOyXQi

— Rob Perez (@World_Wide_Wob) June 20, 2018
Howard is still only 32 and averaged 16 and 12 last season. There needs to be a 30 for 30 on his career and why everybody in the NBA started hating him in the past few years and no team can handle being around him for more than a year.