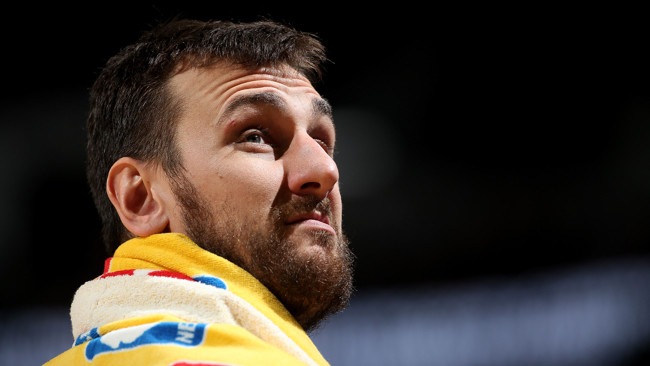 The former No. 1 pick of the 2005 NBA Draft and 13-year NBA veteran, Andrew Bogut is the greatest native Australian basketball player in NBA history and now he will return home to play in the country where he grew up.
Bogut has signed a contract to join the Sydney Kings of the NBL…
BREAKING: Press Release with details-10am Monday EST Australia ?? pic.twitter.com/CazCR2BaD2

— Sydney Kings (@SydneyKings) April 22, 2018
Bogut was waived by the Los Angeles Lakers in January, and has struggled to stay healthy or find a consistent role with an NBA team over the last few seasons as multiple injuries started to derail his NBA career.
He has had a very solid NBA career, earning an All-NBA nod in the 2009-10 season while in Milwaukee, and playing a pivotal role in the Warriors first NBA title in 2015 and in the 2016 season before getting hurt in the 2016 NBA Finals, which may have helped swing the series in the Cavaliers favor.
At 33, his level of athleticism and injury history does not really mesh well with where the NBA is heading. This is the right move for Bogut and there is a very strong possibility that we may never see him in an NBA uniform again.
Throughout his NBA career he has averaged 9.8 points, 8.7 rebounds, 2.2 assists and 1.6 blocks per game with an impressive +3.5 defensive box plus/minus rating.