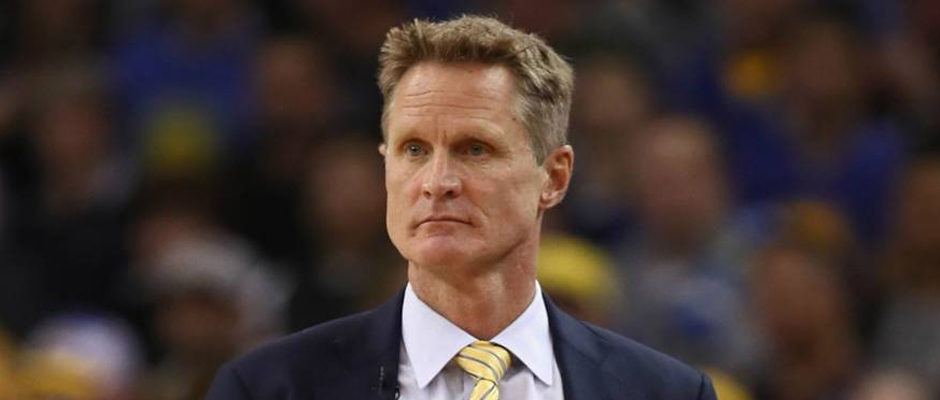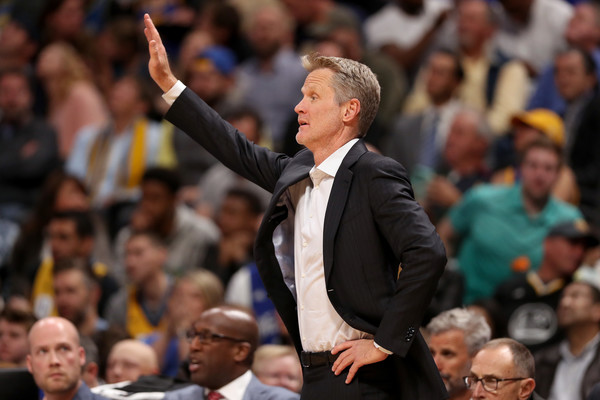 Steve Kerr has an opinion about how the NCAA handles its players.
This should surprise absolutely no one. The Golden State Warriors head coach has been unafraid to speak out on topics such as gun violence and racial inequality, so of course he has no problem addressing the current debate surrounding compensation and the well-being of student athletes.
Except, Kerr's thoughts diverge from the beaten path. He's not simply advocating for the NCAA to allow student-athletes to capitalize on their likeness. He's taking it one step further by suggesting prospects be allowed to rejoin their college teams if they go unselected in the NBA draft.
Here are his comments, via ESPN (h/t SLAM Online's Alex Squadron):
"One of the things the NCAA needs to look at is, if a kid signs with an agent and he doesn't get drafted, welcome him back," Kerr said. "Why not? What's the harm? We talk about amateurism and all this stuff, but if you're truly trying to do what's right for the kid, and the kid declares for the draft and doesn't get drafted, you know what? Welcome him back. Do something good for the kids."
This is an interesting idea. Prospects who don't sign with agents and declare for the draft can currently return to school if they withdraw before the selection pageant itself. But nothing resembling this is in place.
Perhaps this creates a deluge of players who aren't NBA-worthy declaring for the draft only to rejoin their schools. So what? Shit happens. And most players are smart enough to know whether they have a puncher's chance at getting picked. We won't see walk-ons declaring just for the hell of it. If we do, the schools could have the option of warning them they won't hold their spot. That's perfectly fine. In the event they push forward without someone who has declared and doesn't get chosen, the player in question could then be permitted to sync up with a different school.
And, really, it's like Kerr says: What's the harm in that?