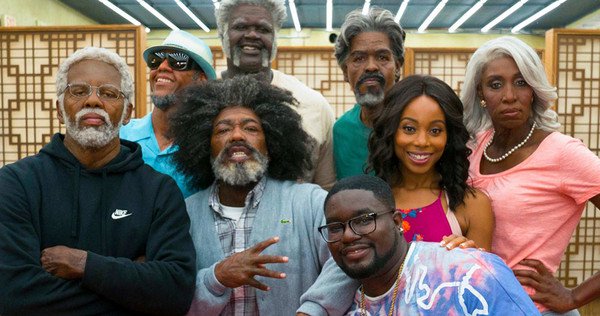 Ah yes, the best NBA alter ego and marketing ploy the NBA has had since the days of Larry Johnson as "Grandmama" in the early 90s, Kyrie Irving as Uncle Drew.
In what started as a simple Pepsi commercial and ad campaign, turned into a YouTube series sensation and now a legitimate motion picture.
For those of you who subscribe to the mantra "The game has always been and will always be about getting buckets" I present you the trailer for the Uncle Drew Movie…
The movie features Shaq, Chris Webber, Reggie Miller, Lisa Leslie and Nate Robinson as his crew (essentially the TNT crew, I am assuming Chuck said no, sorry Kenny) and is centered around Drew getting the squad back together for the 50th anniversary tournament at Rucker Park.
The whole plot and movie looks to be completely ridiculous but that is the fun in it, pretty incredible to see a Pepsi commercial turn into a full-fledged movie with actual actors and production.
It will have its embarrassing moments and will be skewered on Rotten Tomatoes I am sure, but as a basketball fan who doesn't mind a little cheesiness and finds the whole Uncle Drew concept to be entertaining, I am most definitely in.
A Saturday in late June filled with Big3 basketball and the Uncle Drew Movie feels like the perfect way for a basketball junkie like myself to revel in some nostalgia post the NBA season and NBA Draft.