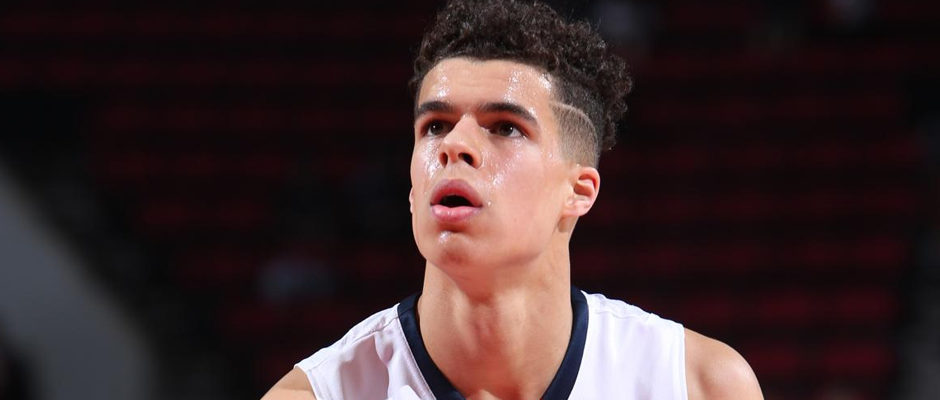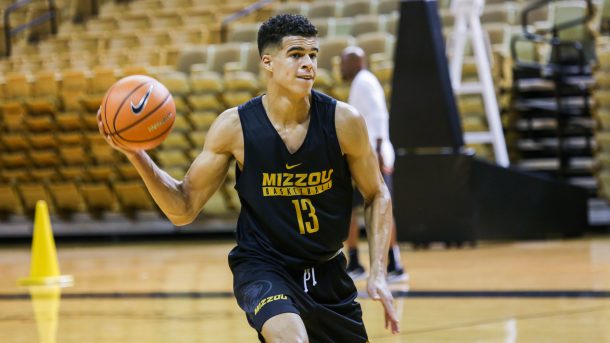 And now for some really crappy news.
The Missouri Tigers announced on Tuesday that freshman Michael Porter Jr., one of the candidates to be selected first overall in the 2018 NBA draft, will miss the rest of this season due to a back injury that will require surgery. SI.com's Chris Chavez relayed some of the details:
Missouri freshman Michael Porter Jr. will undergo surgery on his back that will likely cause him to miss the remainder of the season, the university announced. Porter will undergo a microdisectomy of the L3-L4 spinal discs, which has a projected recovery time of three to four months.

"I really appreciate the support of my family & program as I begin this process," Porter said in a statement. "I'm thankful for the kind words & messages I've received from fans. Those mean a lot to me. I cannot wait to be completely healthy and playing the game I love, once again."

Porter left the Tigers' season opener against Iowa State after tweaking his hip two minutes into the game and finished the day with just two points. He did not play in Missouri's game against Wagner on Monday as coach Cuonzo Martin said that Porter was resting his leg. Porter did not travel with the team to play against Utah.
Porter also posted the following on his Instagram:
It'll be interesting—and possibly morale-crushing—to see how this injury impacts Porter's draft stock. The 19-year-old wing was one of four players considered to be in the mix for the No. 1 pick, joining Slovenia's Luka Doncic, Arizona's DeAndre Ayton and Duke's Marvin Bagley III. Porter and Doncic were painted by many as the most likely options in that top spot.
This setback all but ensures Porter won't be going first overall—not unless the stock of everyone else in the mix starts to plummet. Back injuries are fickle beasts, and though he is expected to make a full recovery, teams prefer to draft what they deem sure things. Doncic was already gaining steam over Porter, when the latter was initially considered the consensus No. 1 prospect, and this might end up being the last bit of juice he needs to overtake the tippy-top of the ladder once and for all.
By the way: If you needed a reminder as to how stupid the current one-and-done rule is for NBA prospects, here it is. Porter would have gone in the top three—top five at worst—in this past year's draft. But he instead needed to take a collegiate detour at Mizzou, where he has now suffered an injury that could, and probably will, cost him millions of dollars.